Graham Reid | | <1 min read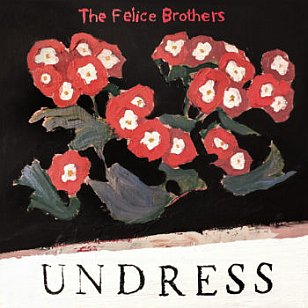 After all these decades people still cheer, perhaps more loudly these days, when Bob Dylan sings "even the president of the United States sometimes must have to stand naked" in It's Alright Ma.
The idea of the trappings stripped away – rather than literal nakedness – propels the opener/title track here where the long-running country-rockers Felice Brothers tear away at American icons (Pentagon, Lady Liberty, Wall Street, Native American tribes etc), industries and public figures in a chugging song with the drive but sadness of recent Mike Scott/Waterboys material, and with a piercing sax solo.
It sets up a collection of penetrating lyrics about contemporary America (a spoken word passage on Holy Weight Champ) in all its corruption, stench, cynicism (Special Announcement), illustrious past and beauty.
And a metaphorical Socrates drinking the poison.
It's inevitable someone as smart as writer Ian Felice would turn the microscope on his damaged republic but with the band as his vehicle the poetry becomes convincing Americana pop-rock – with Petty, Springsteen, Bob Seger and Dylan as touchstones – with a vinegary aftertaste.
"We were laughed out of Eden" indeed.