Graham Reid | | <1 min read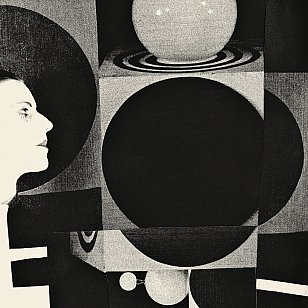 As the Felice Brothers stare into the abyss of Amerikkka on their current Undress album, this UK-based group of migrant members (Belgium, Japan, Italy, France and the US) – helmed by writer Cathy Lucas – deliver an album which willfully denies the borders erected between people and musical genres.
So they offer hope (the seven minute-plus folk-jazz drift of You Are Not An Island) against a backdrop of gentle motorik, funky Sun Ra grooves, space-lounge (Magician's Success), astral instrumentals (Cryonic Suspension May Save Your Life), songs in various languages and mind-shifting psychedelia.
Overall this comes off as much a soundtrack (Planete Sauvage inspired French animated film of the same name) as a kind of one-band version of a Late Night Takes collection.
Quirky and well worth investigating.