Graham Reid | | <1 min read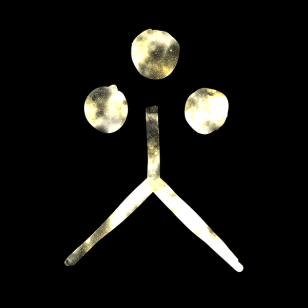 Andrew Masseurs was the lung-power out front of Wellington's quite exceptional four-piece Ammp some years back, and in 2011 Elsewhere recommended their stadium-shaped album
Back of the Sun
.
Now let it be said what he did then and does now, is go the whole Bono on the driving, wide-screen ballads of anthemic proportions.
So if you've had your fill of U2 then you probably don't need to engage with this . . . but you will miss hearing a guy who can write a fist-pumping song (a couple of previous ones in the semi-finals of the International Songwriting Competition) and deliver it with rare firepower.
Somehow his debut solo album Origins of last yearwent past Elsewhere – we don't listen to rock radio much but the album had eight singles released from it – but he's an impressive machine in that he writes and plays everything.
And it's not all emotion starting with anguish, Everyone Wants to be Your Love has a more constrained quality before shifting gear, but rock radio shouldn't be short of songs to playlist: Falling Down is massive.
No, you probably can't get past the Bono connection at first blush and in a couple of places (The Batman, the more pop-directed Let It Go towards the end) you feel you have heard this elsewhere on the album.
But a fair hearing would say that Andrew Masseurs possesses a surfeit of writing and singing talent which might just be too big for this small pond.
You can turn Traveller in the Sky up loud here at Spotify.