Graham Reid | | 1 min read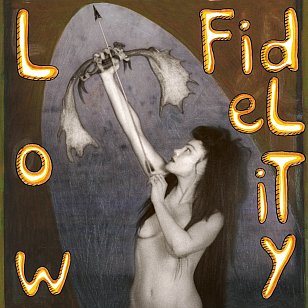 The previous album Father by this hitherto unheard of (at Elsewhere anyway) US artist was such an ear-opener that we commend it to you . . . and are pleased to introduce this new one.
As before, she works along the acoustic singer-songwriter axis, but those many years in Paris (where she was signed to Blue Note) are apparent on the seductive opener Except for Love which has some of that dreamy, poetic, candle-inna-wine-bottle mood of a Parisian club in the late Fifties.
There is also breezy pop here (the California-sound of Summerlo) and folk-pop (Secret Song, the charming and timeless Tiger Song), but most of this sounds like open-heart postcards from a more dust-blown Laurel Canyon-like world where hope and disappointment co-exist.
But Roche's thoughtful consideration sees the glass mostly half full (the quirky Daughter of a Teacher) and yet she wears "the stripes I can't disguise" (on the wonderfully metaphorical, deliberately disorienting multi-tracked Can You Run).
At times she has that ethereal quality of Margo Timmins or Hope Sandoval (in a more acoustic folk vein) but these songs recorded quickly have a real intimacy and even an urgency (Terribly Hard).
She also offers warmth and comfort, as on the astutely observational Babe . . . and the romantic, immediately memorable California Man.
Across a dozen songs – two sides of vinyl – Brisa Roche shifts from the ground of her previous album Father into a genuine low fidelity landscape which ideally suits these absorbing, but not entirely self-absorbed, lyrics.
Recommended.
You can hear this album, Father and previous Brisa Roche albums at bandcamp here.