Graham Reid | | <1 min read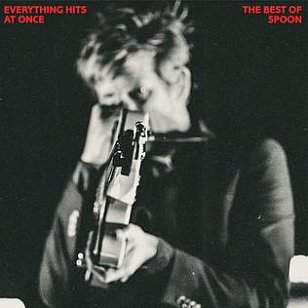 Originally out of Austin, Texas a couple of decades ago, this revolving door four-piece around singer/guitarist Britt Daniel and drummer Jim Eno started their career on the indie label Matador and after some major label attention for two modest selling albums on Elektra were dropped then went to Merge, their own label and now are back at Matador.
This 13 song compilation not only favours their Merge-era and more recent Matador indie-rock (with some smart white-funk influences) but also those songs which have popped up in various TV series and films . . . which perhaps gives you an idea how close to the mainstream they can be (You Got Yr Cherry Bomb and Got Nuffin are simply mid-America power-pop).
And there's perhaps more mid-period Beatles as an influence than indie-rock fans might care to admit (The Way We Get By, The Underdog) . . . and the Stones on Rent I Pay (from They Want My Soul of 2014)
And there's a new track – more pop on No Bullets Spent – added as an incentive, which is a ploy rendered redundant in these days of Spotify.
Spoon have sometimes veered towards psyche-pop and brittle rock, but this collection errs to the centreline.
Easy to listen to and few challenges thrown down on this conservative selection.