Graham Reid | | 1 min read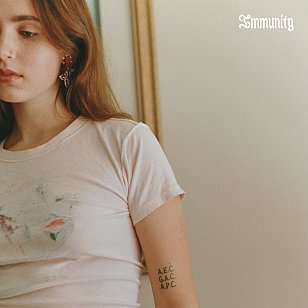 First let's say this, when graybeards bemoan young artists getting enormous attention on the back of just a single or two, this writer is forced to remind them that exactly the same happened for the favourite artists of their era: Beatles, Stones, Cilla Black, Animals et al.
So we shouldn't be dismissive just because this 20-year old American singer got over 30 million streams on You Tube two years ago for her song Pretty Girl, a smart piece of bedroom-pop cynicism which got her major label attention. Nor that her father is a marketing exec and well connected with the music industry.
It should always just be about the music.
A string of singles and collaborations have appeared since Pretty Girl (64 million plays on Spotify and climbing) but this is her debut album released while she's touring with major name Khalid and has appearances at the Reading and Leeds festivals soon.
Giving her points in and suspending judgement on her career and connections so far, this album is cleverly crafted and her intimate bedroom pop – with Autotune and considerable support from soundbeds and producer Rostam Batmanglij (ex-Vampire Weekend) is quite engaging on one level.
But in places it rarely rises above what we might call "Spotify music", that is the link to the next inoffensive song which sounded like the the last one you liked by clicking the heart.
When this approaches languid indie-pop with guitars (as on Bags) you do sense some future directions possible and her bisexuality is also addressed on the consciously lo-fi ballad Sophie (another enticing one).
Clairo clearly has much to say – sometimes just about the pressure to engage or make a move – and she certainly has a voice with appealing intimacy with which to say it (Feel Something).
But there is a torpor throughout, as if making any kind of real emotional effort would spoil the listener's willingness to push that heart.
Safe, more so from one who has established a young and willing audience which she could take on a journey.
Let's hope she has more courage and encouragement next time to really stretch herself beyond these comfortable environments, because – as on Sinking here – she still sounds like someone worth following.
You can hear the album on Spotify here.