Graham Reid | | 1 min read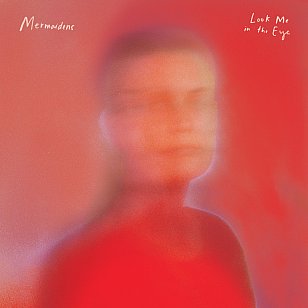 This Wellington band's previous album Perfect Body in 2017 was a canny blend of vibrant and melodic indie-rock, shiny but fuzzed-up pop and some dreamy vocals by Gussie Larkin and Lily West over the chiming, ambient guitars.
This, their third album, pushes the envelope just that little bit further on cleverly constructed songs such as She's Running which comes with a layering of synths, shifts shape and dynamics but never loses direction in its economic 3.45 running time.
And the dialed right down and moody Bastards afterwards sung by West – comes with a stalking bass part and at the end a small group of backing vocalists billed as the Girl Gang act like some distant chorus after the claustrophobic guitar and synth passages.
This is all smart and crafted stuff on an album which is delivered in a crisp and yet warm production by James Goldsmith (check the opening of Best to Hate the Man for its clarity, space and moodiness, or Sleeptalker).
There is hypnotic indie-pop here (the opener Crying in the Office is like an ambitious indie-rock Cardigans filtered through the prism of the PopFrenzy label) and the thoughtful Millennia alerts you to the keen intelligence behind these lyrics which sometimes address the roles and expectations of women, the world of oversharing and more.
Factor in serious pop smarts in these tightly framed songs and you've got a strong third album right through to the five minute, prog-folk rocker Priorities at the end which almost sounds like the stepping off point into a different studio direction again.
Very impressive.