Graham Reid | | 1 min read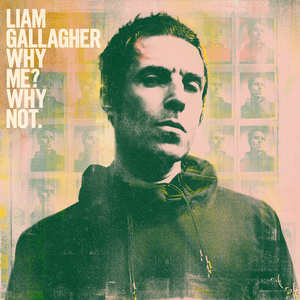 If older bickering Oasis brother Noel has sometimes seemed to want to be Paul Weller, bickering Liam initially seemed very happy to carry the torch of his Lennon/Rotten vocals into a continuum of Oasis in his first steps with his band Beady Eye.
If that outfit's unpersuasive but moderately enjoyable output seemed just a little too steeped in his recent past, his solo outing on As You Were two years ago was a much more interesting prospect.
With a cadre of co-writers, he addressed past relationships (he appeared to offer an olive branch to Noel) and the result was a proper album which did right proper chart damage too. (Number one in the UK among other top 20 places.)
That album also broke free of his vocal mannerisms in solid ballads and this time out it is very much not-broke so don't-fix.
Once here is a widescreen string-embellished Lennonesque rock ballad which sounds addressed to Noel or a former wife, or both: "It was easier to have fun back when we had nothing . . . back when we were damaged . . . I remember how you used to shine back then . . . when the dawn came up you were so inspired to do it again, but it turns out you only get to do it once . . .".
There's also a strong Sixties r'n'b pop-rock approach evident (The Who-cum-Stones on the crunching glam-stomp of Shockwave) as well as unashamedly pure pop (the flowing energy of Now That I've Found You) and a hark back to Oasis (The River).
There is still some of the Manchester swagger (One of Us, the title track), some makeweights (Be Still), a touch of McCartney more than Lennon in places (Alright Now), more Lennon than anyone on the psychedelic-1967 sound of Meadow . . .
As always for every lyric that hooks with meaning or subtext (One of Us is worth decoding) there are others which sound like filler. But here Liam pushes further into a kind of confident vulnerability than he did on As You Were.
With his co-writers (mostly hit-maker Greg Kurstin and Andrew Wyatt) and production by those heavyweights, Liam delivers another better-than-sound album which, while not lacking in ambition, doesn't let that be the guiding principle.
Liam Gallagher gives the impression of making albums for himself and a very large group of punters who remember Oasis with great fondness, if not devotion, but are ready to get behind their man as he pushes himself.
And that is what he is doing.
To some damn memorable songs here.
The version on Spotify includes three extra tracks which you can hear here