Graham Reid | | 1 min read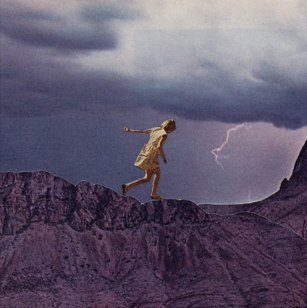 This assured debut by the young New Zealand singer-songwriter Mousey – Sarena Close to her family – from Christchurch comes straight out of the indie-pop genre.
But it also manages to deliver up some serious handclap jangle-pop (With No You with a guitar solo, the bright shine of Extreme Highs which was on the longlist of finalists for the recent APRA Silver Scroll), some sultry and gently swinging sensuality (Darling), delivers a nice line in the dialed right down and thoughtful acoustic ballads where she kisses close to Anglofolk (Hopeless in Love, Caveman, Painting of a Trench), Dreamer is a weightless piece over piano at the album's centre and . . .
There is much more here on a coherent but diverse album: Take Me to Harley Street where she reveals both her vocal power and her restraint, The Innocent Girl in a Blue Dress lets it off the leash more over brash rock guitars . . .
The final track A Lifelong Pursuit is probably surplus to requirements although doubtless rocks a pub.
However even just a cursory listen would tell you there is a great depth of lyrical, vocal and songwriting talent here.
Mousey is interviewed at Elsewhere here. You can hear Lemon Law at Spotify here.