Graham Reid | | 2 min read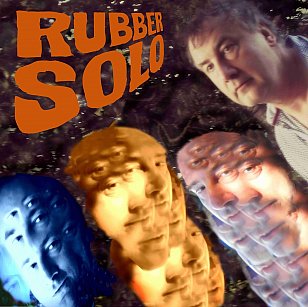 Now this is a pleasant and welcome return by Matthew Bannister (Sneaky Feelings, Dribbling Darts of Love, Changing Same and more).
Six years ago under the name One Man Bannister he revisited and reconstructed the Beatles' Revolver album in its entirety in what might have been seen as foolhardy and overly ambitious.
But it worked because although he was reverential to the songs, that didn't mean they couldn't be recharged into other idioms and treatments.
And so Harrison's dreamy Love You To became a mid Sixties Kinks-like drone pop-rocker, Good Day Sunshine ("g'day sunshine") was located between indie-rock and pastoral pop and Tomorrow Never Knows went straight to a psychedelic Happy Mondays/Black Grape/Screamadelica wah-wah groove.
Elsewhere has enjoyed and and mostly endured more than its share of Beatles covers but this album was among the most captivating for how it rethought the original material.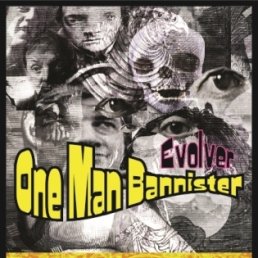 It is on Spotify here, check it out in advance of this new one where Bannister reverts to his own name. (And stay on Spotify for his Moth album also).
It makes sense for him to now undertake Revolver's predecessor Rubber Soul, recorded in that pivotal period between Beatlemania and Sgt Pepper when the Beatles were pushing the boundaries of pop and rock.
In the Anthology, George Harrison said he didn't see much difference between Rubber Soul and Revolver ("They could be Volume One and Volume Two").
If he heard Bannister's versions of these albums he might think differently.
Here the punchy McCartney opener on Rubber Soul, Drive My Car, is much more downbeat and Bannister locates the melody McCartney wrote but didn't quite sing, and the whole thing sounds melancholy . . . as does Norwegian Wood with a lovely cheap keyboard sound and then a more dramatic middle section. Both come with aching strings.
These set the tone for an album where the originals are sometimes given more slow, slightly weary treatments closer to alt.folk than rock. The Word is a standout for his vocal assurance with a light frisson of uncertainty by the singer, despite the optimistic Lennon lyrics.
Nowhere Man is deservedly darker also.
However, You Won't See Me is located somewhere between a lounge singer (lovely high parts by Bannister), Stevie Wonder pop-funk and a backward guitar wig-out at the end.
And Michelle is completely reinvented as a gloriously dramatic European-cum-surf rock guitar instrumental which devolves into MOR strings then sharply sears back briefly.
The mellotron-like instrumentation behind Girl cleverly leaps forward to Strawberry Fields Forever (Beatle spotters will be all over the nuances and references on this album), the ballad In My Life is delivered as a terrific, driving drone-pop with Middle Eastern overtones . . .
The most straight-ahead interpretation here is the Hollies/Byrdsian jangle of Harrison's If I Needed Someone. But it's not that straight-ahead so as to be "a cover".
And so it goes, a fascinating journey through the past but in a different Beatle vehicle . . . towards the stomping Glitter Band/T.Rex glam-pop of Run For Your Life.
Killer final cut.
It's going to be great to see this live . . . and Bannister and band are taking it on the road.
MATTHEW BANNISTER, RUBBER SOLO DATES
(with a full band)
Hamilton: Nivara, Thurs Oct 31
Auckland: Wine Cellar, Sat, Nov 2, w/Superturtle and Hannah Fang
Whanganui: Luckys, Fri Nov 8
Wellington: Third Eye, Sat Nov 9, w/Terror of the Deep.
At shows the album will be available on CD and in a limited edition of 150 vinyl copies. A splendid time is guaranteed for all. Pre-order from Powertool Records here