Graham Reid | | 2 min read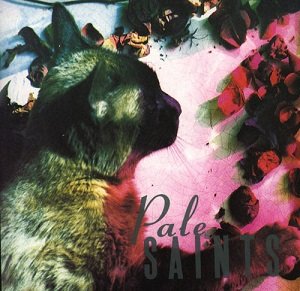 Although not exclusively the "shoegaze" band they have been tagged as, Britain's alt.rockers Pale Saints could hopefully get some traction for this expanded, 30thanniversary reissue of their debut album, because it seems shoegaze is currently enjoying a resurgence.
Maybe this terrific compilation of shoegaze from a few years ago has lead to the renewed interest, and it contained Pale Saints' Sight of You from this still impressive album.
The widescreen sound of Pale Saints from Leeds was delivered by bassist/singer Ian Masters, guitarist Graham Naysmith and drummer Chris Cooper.
They formed in '87, but their first demo for Sight of You was initially rejected by the indie label Sarah Records for being "too original".
However they were picked up by 4AD who released their Sight of You EP (the title track re-recorded) and this Comforts of Madness debut which actually got to 40 on the UK charts.
4AD hung in for their follow-ups In Ribbons (for which former Lush member Meriel Barham joined) and their final album Slow Buildings (after Masters quit and was replaced by bassist/singer Colleen Browne).
So for that final album they had two women vocalists.
All their albums were well received – the first two on Pitchfork's best shoegaze albums of all time list – but it was this debut which made their statement.
When you hear Sight of You, they seem closer to the Paisley Underground sound than dense shoegaze, the opening track Way the World Is roars out like a surf-rocker (thrilling nail-gun drumming driving it) with a droning, melodic vocal and later there is tight but woozy psychedelic shoegaze on You Tear The World in Two and the six minute Sea of Sound.
Little Hammer is a dreamy acoustic piece of pastoralism (with a dark lyric) and Language of Flowers is an urgent piece of pop-rock which might have come from a Flying Nun band around the same time. The Bats perhaps?
But elsewhere (notably True Coming Dream and the A Deep Sleep for Steven) they are undeniably that blend of guitar density and melody which was the hallmark of shoegaze.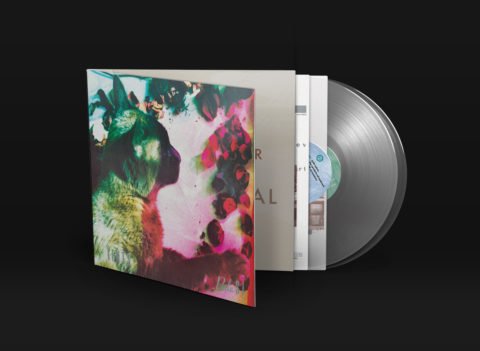 As with most shoegaze bands, there is little distinctive about their vocals but in part that was the point of shoegaze. It was about the effect rather than the ego.
And Pale Saints were certainly effective. Pop with volume, psyche with smarts.
This remastered reissue – originally produced by Gil Norton (Pixies, Foo Fighters, Patti Smith etc) and John Fryer (This Mortal Coil, Cocteau Twins etc) – comes as a 2CD set/double album on clear vinyl, both with 15 previously unreleased tracks of demos and a four-song July '89 John Peel session (their only one for him) on the second disc.
Perhaps in two years their In Ribbons – which many consider their classic – will get similar treatment?
Let's hope so.
Elsewhere has a number of reviews and articles about shoegaze bands starting here.
This expanded edition can be heard at Spotify here.