Graham Reid | | 1 min read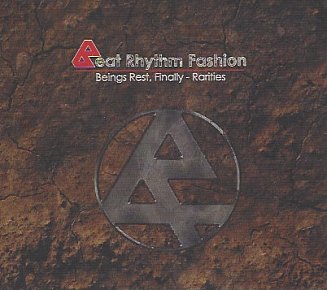 In the early Eighties, Wellington's Beat Rhythm Fashion delivered up spiky post-punk pop with Nino Birch's disdainful or cynically bored vocals up front.
Not Necessary – which opens this 16 track collection of mostly live material impossible to find these days, is a litany of things not required: jobs ("I don't want to work"), a house, colour etc.
Later there is Ante Love Song, the declamatory Sorry Not Sorry and weary social observation on Land of the Long Drawn Yawn.
Sometimes it gets a bit earnest for its own good – the Cure-like gloom of Art and Duty which opens "depressed . . . confused . . ." – but in the first half these are often quite exciting and snapped-tight pop-rock songs over their brittle and tight rhythm section (bassist Dan Birch, drummers Glenn Stewart or Caroline Easther) and Nino's focused guitar.
The energy does dip after the midpoint however.
These anxious songs are very much of their period, but that's the point of such a reissue (and we do recommend the band's recent Tenterhook).
Rob Mayes of Failsafe Records is undertaking a remaster/reissue of albums in his catalogue (we recommend the Malchick's complete works which appeared late last year) and at a time when so much British music of this post-punk period is being pushed out these reminders of our own scene are very welcome.
You can find this and other Failsafe albums at the label's website. This album will be released late February.