Graham Reid | | 2 min read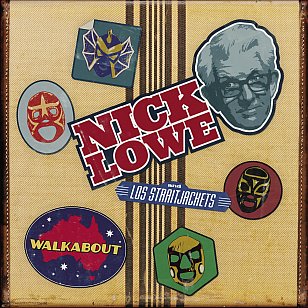 On paper this is somewhat absurd: White-haired, 69-year old Nick Lowe who has been one of the most stylish Americana-soul writers and singers of the past two decades teaming up with a guitar band who have their roots in the Ventures and surf-rock guitar bands . . . and wear Mexican wrestler masks.
Lowe – once the cheeky chappy of British post-punk and New Wave – had a life before his great songs like What's So Funny About Peace Love and Understanding and his production work for Elvis Costello, Dr Feelgood, Graham Parker and others.
He'd been in pub rock bands before punk and had one eye on American country music as much as the bar for a few pints in Brinsley Schwarz and Rockpile.
But after years of that good times clowning – after David Bowie's Low album he released an EP Bowi, that kind of humour – he dropped the waggish Jesus of Cool persona, straightened up and, as he told Elsewhere, decided if he wanted to continue in the music game he needed to find a voice and write songs which had some longevity.
He looked to Sam Cooke, Fifties ballads and classic country to craft intensely studied songs which others like Johnny Cash covered (Beast in Me in the case of Cash who was his former father-in-law).
Lately he had happily settled in that idiom but then along came the Nashville band Los Straitjackets who were on the same label and recorded an instrumental album of Lowe's songs three years ago.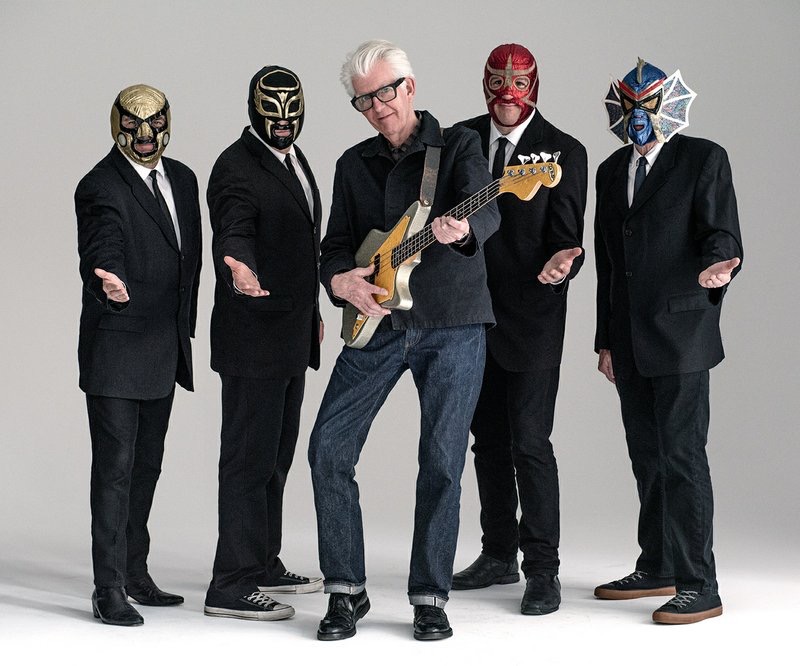 And then they toured together and . . .
This album is the happy result as Lowe – his mature voice intact – and the band deliver a set of familiar songs (the Bee Gees' Heart Breaker as a slow ballad, a typically downbeat instrumental version of What's So Funny which is closer to the Searchers than Costello or his own early treatments, Heart of the City, the Easybeats' Friday on my Mind as a surf-rock instrumental), new material (Blue on Blue, Trombone) and re-hits of more recent material (the lyrically referential Tokyo Bay).
At times (Love Starvation, a more muted and lyrically updated live version of Heart of the City from his distant back-catalogue) this allows Lowe to hark back to his earliest years in country-rock and guitar twang (albeit in a more measured way) and yet still come off as the mature lyricist he has been for some time.
The instrumentals here perhaps aren't for those looking for a Lowe album but taken as a whole there is some pretty casual and undemanding retro fun to be enjoyed, especially when Nick Lowe is at the centre.
Nick Lowe and Los Straitjackets bring their Quality Rock and Roll Review (with Jim Lauderdale) to Auckland's Powerstation, Tuesday February 25