Graham Reid | | <1 min read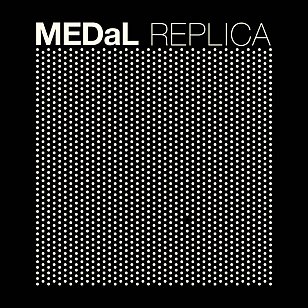 From time to time Elsewhere will single out a recent release we recommend on vinyl, like this one . . .
This Lyttelton-based trio includes at least one very familiar name, Dave Mulcahy (Superette, JPSE) alongside drummer Mark Whyte (Into the Void) and John Billows (Dark Matter, Renderers).
There's some serious head-down melodic thrash here (the opener Wanna Feel Good, The Lightning One, the brief Book of Scrolls) and motorik rhythms (Ghosts, the seven and half minute Bright Shining Lie which a psychedelic highpoint) .
Here too synths provide a widescreen, futuristic backdrop on the mesmerising IML, the six minute Ursa Minor is an intense brooding throb and Death Car at the end is explosive post-punk boogie getting lift-off.
Nine songs, 35 minutes, diversity delivered with a sense of pop consciousness.
You can hear this album at bandcamp here and it's free to download it. But it is also available on solid black, limited edition vinyl from Replicate Records. Send a nice postcard to Replicate at 55A London St, Lyttelton 8082.
.
For other Recommended Record reviews see here.