Graham Reid | | <1 min read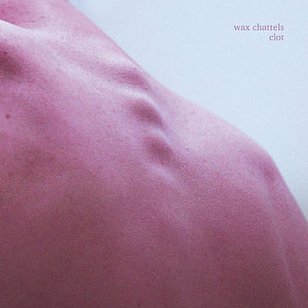 Can you be a fan of a band you've only ever seen twice, and there had been a gap of maybe more than a year between the encounters?
The furious but focused energy and sonic intensity here from just vocals,bass (Amanda Cheng), keyboard (Peter Ruddell) and a stripped-down drum kit (Tom Leggett) confirms Wax Chattels credentials as one of this country's most interesting and important noisemakers with a take-no-prisoners ethic.
Heavier and more widescreen than their self-titled debut 2018 debut – which had them nominated for best alternative act and the Taite Music Prize – this gloom'n'doom, cathartic scream'n'release album is more akin to their live appearance where there is an almost visceral, physical presence to their impassioned alt.rock.
Yet amidst all this is Cheng's almost New Wave pop/grind-rock of No Ties in which she – from Taiwan – addresses being detached from culture and family, a theme common in local Pasifikan hip-hop but less heard in this idiom.
Certainly there is a lot of distorted angst and anger, declamatory vocals and sometimes claustrophobic volume here – Cheng offers another breathing space with taut but coiled low Forever Marred – which won't be to many people's taste.
But that has served Wax Chattels well.
Well enough to have this writer as a fan.
.
You can hear and buy this album on bandcamp here