Graham Reid | | 2 min read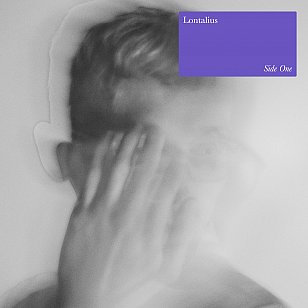 Earlier this year Hayley Williams, frontwoman and writer for the US rock band Paramore released
her debut album Petals for Armor
.
However within the 15-song album, the first 10 had been already released as two separate EPs. And all five in the second had appeared as singles.
In the world of streaming, the definition of singles, EPs and albums has become flexible, if not irrelevant.
In many ways we've reverted to the format of six decades ago where the album included previous hits and other songs: Benee's pop-polished 12-song debut Hey U X includes four previous singles, among them the chart-topping Supalonely.
The third album by New Zealand singer-songwriter/producer Lontalius (Eddie Johnston) – following I'll Forget 17 in 2016 which was a Taite Music Prize nomination, and the excellent All I Have last year – offers an interesting take on "the album".
Here is the digital release of Side One of the album Someone Will Be There For You. Next year Side Two will be released when there will be the physical LP.
As a canny marketing exercise (although three of the five on Side One have been previously released) it draws attention to the impending "album".
Self-produced in Auckland at Stebbing Recording Studios in Auckland – Lontalius spent years in LA writing, collaborating, recording and racking up impressive streaming figures – Side One is more of his elegant, intimate, often exquisitely crafted bedroom folk-cum-electropop.
But it is a step up from previous work which he, rightly, felt was so personal the audience didn't have entry points. Optimistic on All I Have was a case in point, it is part-confessional/part-love letter and the listener feels like an eavesdropper.
Ironically, in the isolation of lockdown when many of these recent songs were written and honed, a song like the dreamy and expansive pop of the title track Someone Will Be There For You has a larger reach while still being in Lontalius' realm of emotional hesitancy and caution.
Lontalius is no stranger to lightly-delic pop (the slightly anguished Make My Dream Come True on All I Have) and Someone Will Be There For You bridges the sonic landscapes between folktronica and alt.pop.
With acoustic guitar to the fore on the enchanting I'm Good, the intimacy here sounds more universal in that the song addresses the end of a relationship with a mix of regret, resentment and doubt about self-worth.
That acoustic framework also appears on the opener Faint and closer You Make the Rules.
As a gay man, Lontalius – now 23 -- has intelligently addressed the emotionally introvert, self-protective lives and loves of his young audience, as on the gorgeously fragile Dialtone here with co-vocalist Quiet Luke.
Lontalius' signature vocal style – close, downbeat, weary – is ideally suited to these songs and their dialed-down settings.
Next year you'll be able to turn over the album Someone Will Be There For You and listen to Side Two. It sounds worth the wait.
.
Side One of Someone Will Be There For You is now available at bandcamp here.