Graham Reid | | 4 min read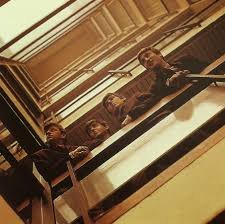 The Beatles' story is one of coincidence, chance, luck and irony.
What were the odds of McCartney meeting Lennon and them hitting it off, of them meeting photographers in Hamburg who could document the young band before fame struck, of Brian Epstein being interested in a scruffy pop group playing in a cellar, of classically trained producer George Martin at the minor league Parlophone label within EMI of hearing something in them . . .
And that during in their career the Beatles would be photographed by such respected snappers as Angus McBean, Dezo Hoffmann, Robert Freeman, Don McCullin, Iain Macmillan and others.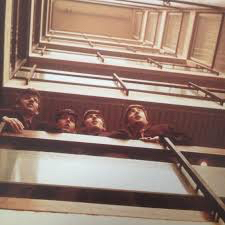 Or that the cover shots for their first studio album (Please Please Me in '63) and their last (Abbey Road just six years later) would be so hastily done.
And yet would become iconic.
The Abbey Road shoot by Macmillan was over in 10 minutes, and not a lot more time was spent on the cover for their debut album by another Mac/Mc, Angus McBean.
He was in his late 50s when he was commission by EMI to take a photo of this band who had pumped out a couple of hits, knocked off their debut album in a day and were widely expected to disappear as quickly as other pop stars, Cliff Richard notwithstanding. Ironically Cliff being someone whose album covers McBean had also shot.
However the backstory to McBean's famous cover is interesting. He wasn't the first choice of snapper.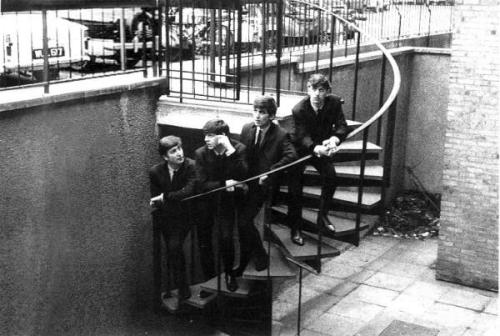 In early March '63 the Beatles, having driven down from a show in Lancaster, were taken to EMI House on Manchester Square for a session with photographer John Dove.
They were photographed at an iron stairwell outside and later grouped around a parking meter, then it was straight to the studio on Abbey Road for more recording.
The original album title was going to be Off the Beatle Track and producer George Martin would later admit, to his embarrassment, that he thought it would be good to have the band photographed inside the insect house at London Zoo.
Fortunately for the band, the zoo wouldn't have it so that plan was shelved.
(The title was too. But Martin had some affection for it and the following year used it as the title of his album of orchestrations of Beatle songs.)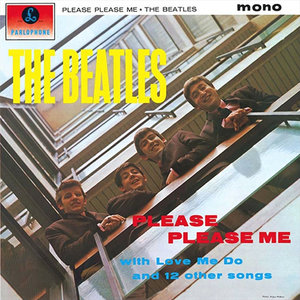 There was also the idea of having the band photographed on the steps of Abbey Road – which might have added an even great symmetry to their career at that place.
Finally Martin called McBean whom he had worked with on comedy album covers and the band went back to Manchester Square to peer over the balcony of EMI House.
In '69 the Beatles, more hirsute and cynical, went back to the same spot at Lennon's suggestion and McBean again took their photo for intended use on the Get Back album, which never happened. The photo however appeared the following year on The Beatles 1962 - 1966 collection.
Angus McBean died in 1990 at age 86 after an illustrious career during which he photographed everyone from Vivien Leigh and Audrey Hepburn to the Royal Family.
But for many, pop fans mostly, he will be best remembered for that hastily snapped photo of the Beatles which appeared on their debut album . . .
And which has been much copied and parodied, not the least by the Beatles themselves.
Here are some outtakes from that famous and famously brief session, then a kind of what happened next . . .
But we start with one by John Dove taken at Abbey Road.
It might have made a decent initial impact on a debut album. But . . .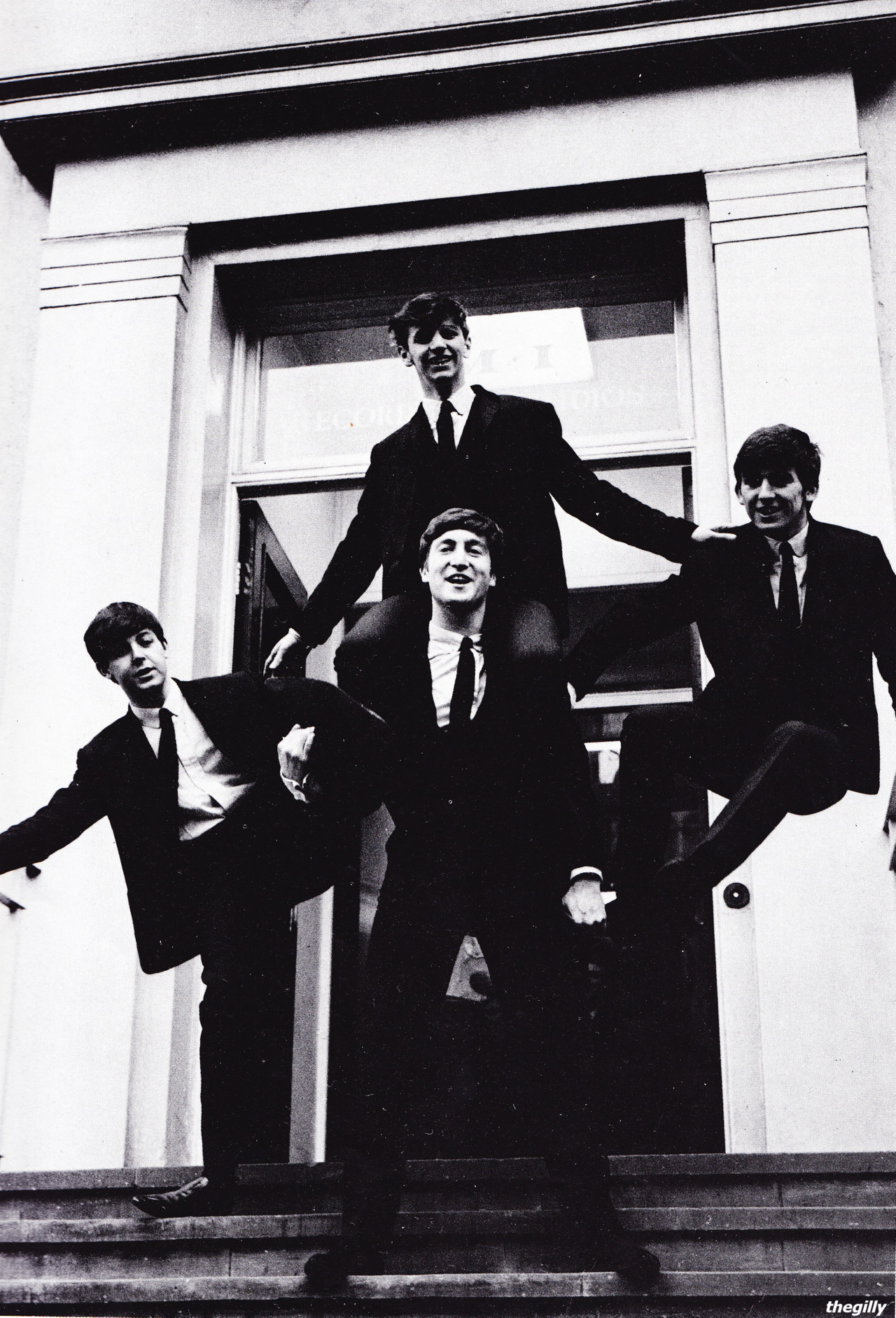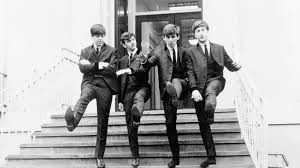 .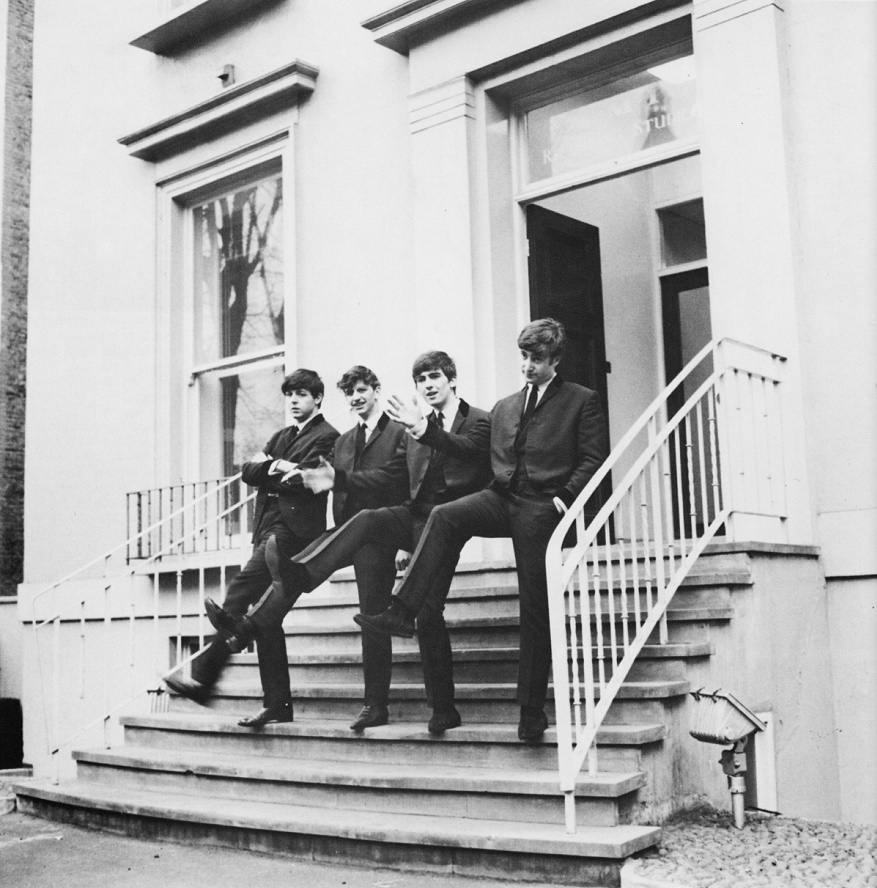 .
A McBean outtake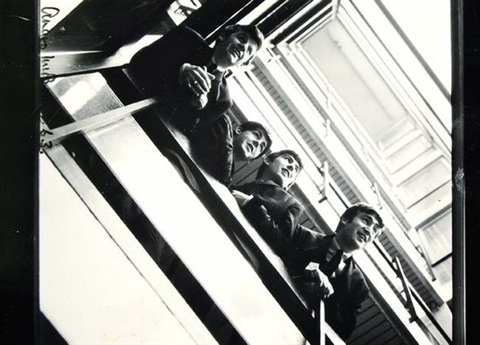 .
And now it's all on . . .
.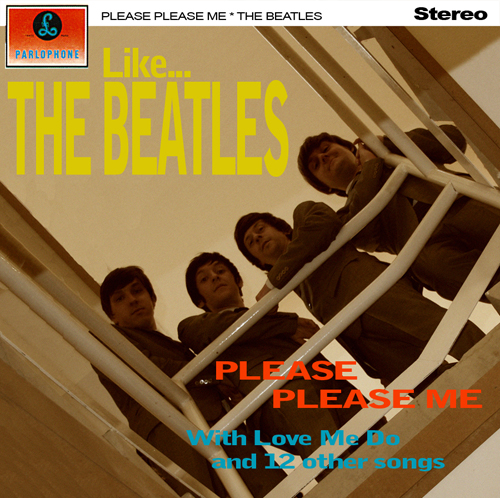 .
A very good Italian parody band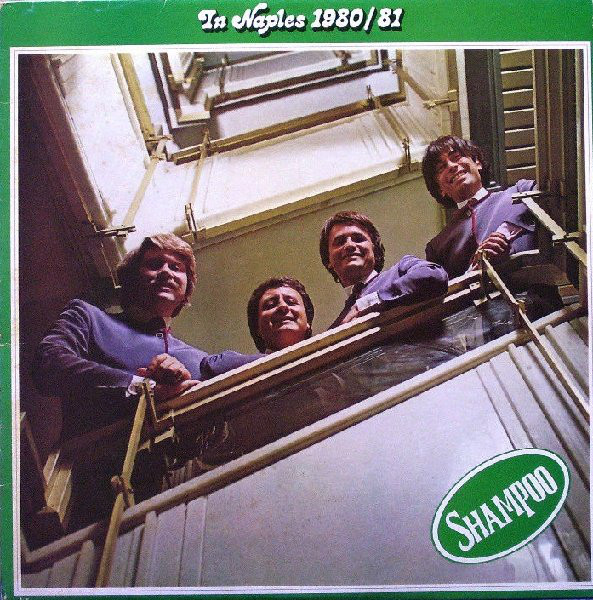 .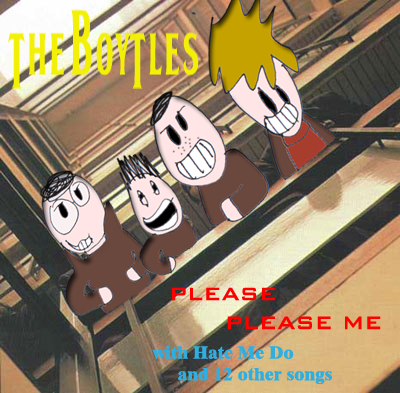 .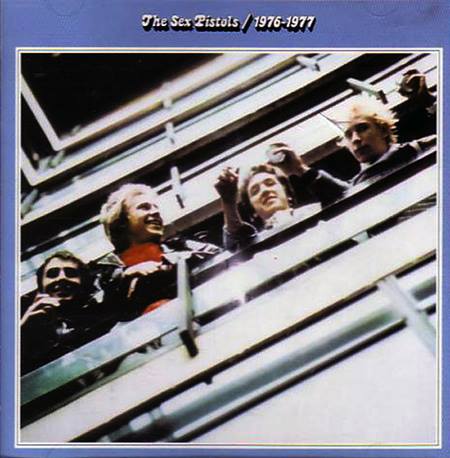 .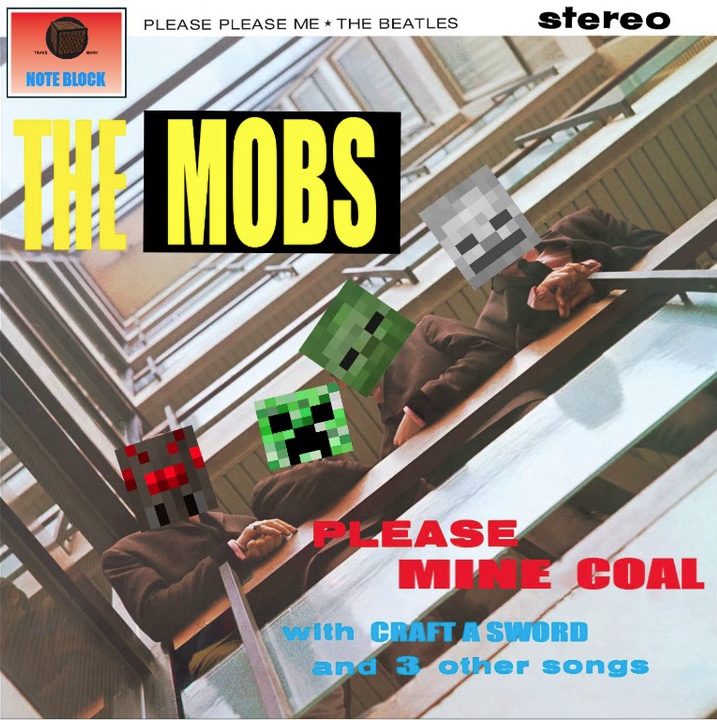 .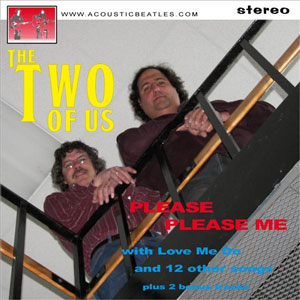 .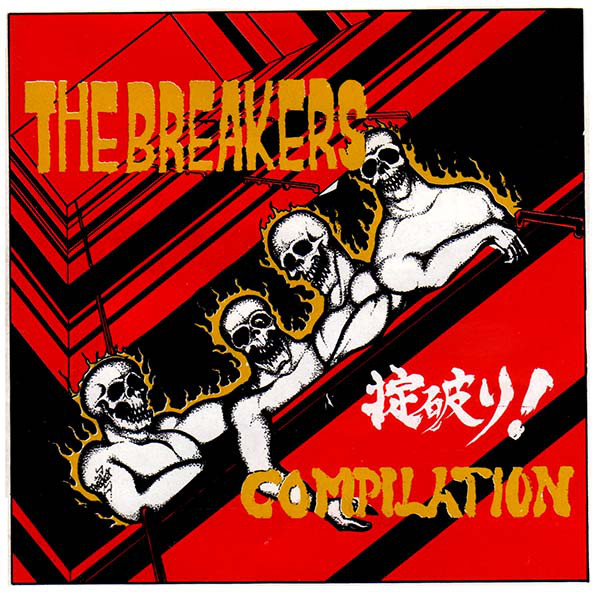 .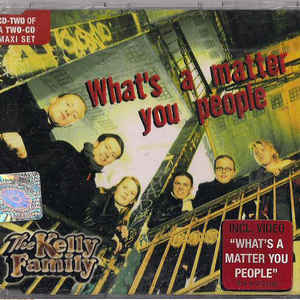 .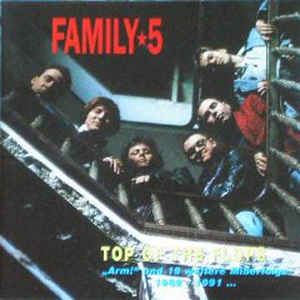 .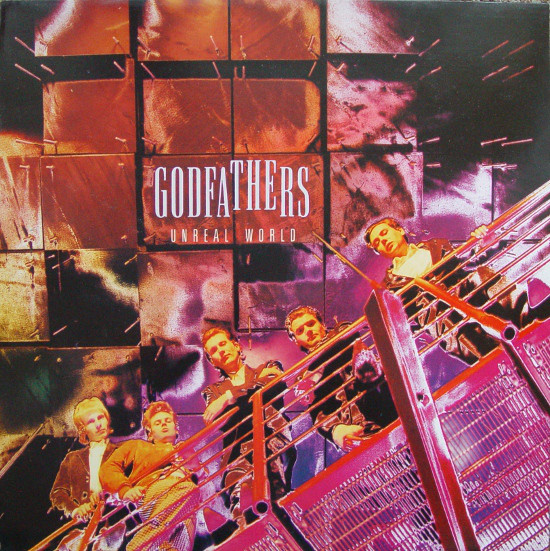 .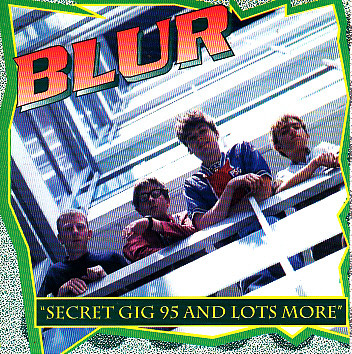 .
and
.
Elsewhere has done a similar survey on the covers of With the Beatles, Revolver, Sgt Pepper and Abbey Road.
oh and want to take one of your own in this manner? Here's the interior of the science block at the University of Auckland. Hmm.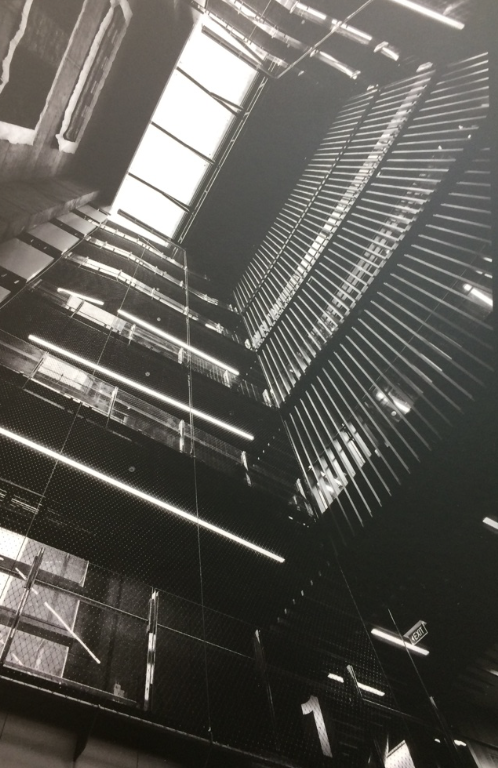 and finally this, a nice piece of mash-up photo-bombing!