Graham Reid | | 2 min read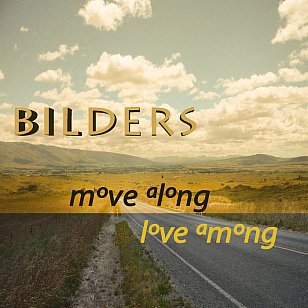 Last year Bill Direen – aka Bilders, the musician, writer, poet and Swiss Knife of New Zealand culture – appeared as Ferocious on an album with composer/drummer Johannes Contag (Cloudboy, The Golden Awesome) and guitarist Mark Williams for their self-titled album on the Rattle label.
Even in Rattle's expansive imprint, Ferocious was something unique in that it bridged many genres within its running time (not surprising given the protagonists) but made its poetics visceral and yet heart-touching.
Elsewhere concluded, "it counts among one of Bill Direen's finest albums . . . and while this might be a one-off, let us hope not".
In a way – but there is a caveat – it wasn't a one-off in the broad genre, because this new album of spoken word in musical and sound design settings under the Bilders imprimatur is Direen again with yet another ensemble of like minds.
So here be Direen with Steve Cournane (drums, saw blades, bowed cymbals, dripping taps, four-note glockenspiel, kalimba); William Henry Meung (Korg synths, some piano); Matthew Swanson (bass) and Alex McManus (guitar, atmospherics) . . . and the whole intimately lo-fi thing was recorded in Middlemarch on the Strath of the Taieri River in Otago.
With mastering by his Ferocious-familiar Contag.
All of which is to say Bill/Bilders is back with more spoken word, declaimed and speak-sing poems over evocative backdrops and via astute vocal processing.
Here Direen refers to the natural world of valleys, wind and rain on rivers, and also to the urban reality of alleys, supermarkets and kids on the street …
There are, in passing, two thieves on a crosses, heart valves opening and closing, the recognisable carpark of a half-built conference centre, frontier voices of your lands and mine . . .
These are dark, allusive, metaphoric and hard-edged literal ideas and journeys into the Out and the In.
As he says on the almost unnerving soundscape of We Watch We Wait: "In this blink we watch, we wait – the naked part of I. Shock wave. Safe landing for the live . . . flight of the mind".
Move Along, Love Among is that flight and more.
.
You can hear and buy this album – with a booklet of lyrics and images – from bandcamp here
.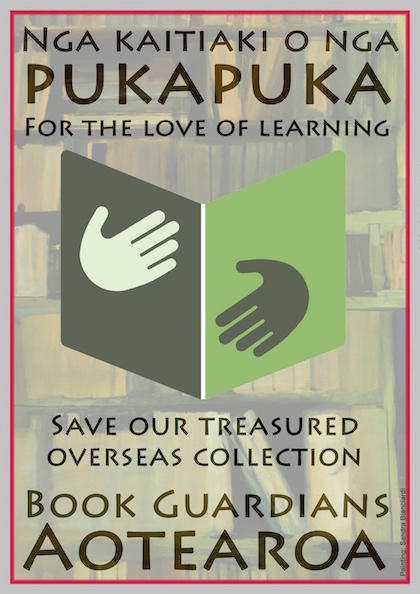 NOTE: Sale proceeds go to Book Guardians Aotearoa which is trying to save those 625,000 books in the NZ National Library Overseas Collection in Wellington from destruction . . . because more stupider heads than yours have decided the international ideas in them are not going to be of any use to us in Aotearoa New Zealand in the future.
Dunno about you, but I've never thought PC/myopic librarians or cost accountants could foresee the future.
As Direen mentions in passing here: "books to behold, books for the child . . ."
Those books to be destroyed are an inheritance for children not yet born who could just be interested in a wider and historical world than current ledger-lodgers could ever understand.
Sign the petition here and check out the video below
.
.