Graham Reid | | 1 min read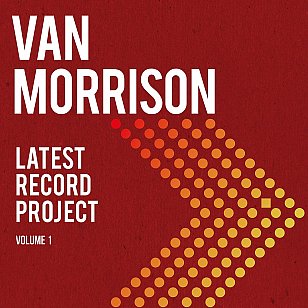 The few Van Morrison's biographies this writer has read could all be titled Bitter From Birth.
He might have tapped into some beautiful Celtic soul and mysticism all those decades ago, but he's always been humourless and – even to the present day – harbours grudges (notably about how he was burned by the music business more than half a century ago).
There have been some interesting albums in the past many decades but, aside from Keep It Simple, Born to Sing and Keep Me Singing, too few to be seriously bothered with.
Recently Morrison has become bellicose about what he sees as the fake science surrounding Covid-19, that the British government is fascist for the lockdowns and more such nonsense besides.
He's 75 so has had a lot of decades for his bitterness to become so honed and embedded that he sees himself as one of the few remaining rebellious outliers (Where Have All the Rebels Gone on this sprawling, 28 song collection of paranoia, conspiracy nonsense, far-right blather where the deep state is actually a real thing).
Seems anyone who doesn't agree with him simply can't think for themselves and are hooked on self-indulgent therapy (Psychoanalysts' Ball), he asks Why Are You on Facebook?, there's a demanding and ungrateful woman on the Sam Cooke-styled soul-pop No Good Deed Goes Unpunished (nowhere near as funny as this) and there's more self-justification.
Ironically the music is fine and he isn't in too bad a voice (not the Van of old of course) but, while we know that at this point in history we live in a relentless culture of complaint, Morrison telling us he's just saying his piece simply doesn't stand scrutiny.
He's the same bitter from birth person he always was, and now – Covid giving him the opportunity – he just widens his scattergun approach, makes some embarrassing special pleading (the sensitively sung Tried To Do the Right Thing) and claims some martyrdom for being who he is (the bluesy The Long Con where he claims to be "a targeted individual").
Somewhere in here – with his political positioning excised – there's a half-decent 10-song album.
But the title suggests there might be a Vol 2?
Spare us.
.
You can hear this album on Spotify here.