Graham Reid | | <1 min read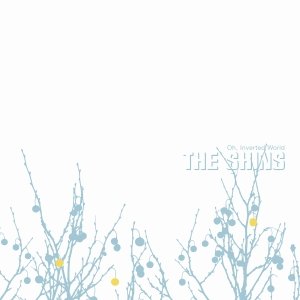 Within three months of the release of this sometimes but only occasionally delightful, joyful, retro-referencing and slightly skewiff debut album by Albuquerque's four-piece the Shins, the world was indeed inverted when the Twin Towers fell.
In those days before the darkness descended, it was mid 2001 and multi-instrumentalist/songwriter and singer James Mercer was a pop craftsman with his ear on Pet Sounds (Weird Divide here), Brit-flavoured jangle-pop (One by One All Day), Big Star, straight-ahead minimalist New Wave (Know Your Onions!, the lame Girl Inform Me) and . . .
With smidgens of power-pop (Girl on the Wing) and more.
But.
While this remastered 20thanniversary reissue affirms the virtues of pop music -- catchy songs which are uplifting, an elevation into the three brief minutes of faux, white-holy spirituality (Your Algebra) -- it also reminds us of how a happy memory probably influences those few who remember this . . . .
As with all those later-than-late-period Kinks albums, this remastered/reissue of Oh, Inverted World is an album you may "appreciate" more than you'd ever actually like.
So may not play much again.
.
You can hear this remaster edition of Oh, Inverted World on Spotify here