Graham Reid | | 1 min read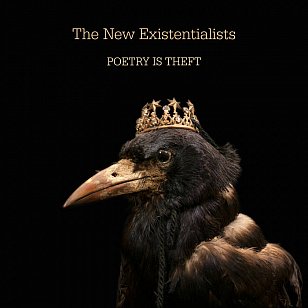 It's odd to note that this is the first finished studio album by Auckland's excellent pop-rock outfit the New Existentialists fronted by songwriter and singer George D Henderson (of the And Band in the early Eighties then the enjoyable Puddle).
Their previous release Didn't Have Time of last year was a terrific collection of "work in progress, 2019 – 2020" of which we concluded "don't be fooled by the underselling. There's some disturbing and disturbingly good, albeit raw, material here".
But here are actual, complete studio songs produced by Bob Frisbee (albeit back in 2014-15) with guests Don McGlashan, Able Tasman Graeme Humphries, guitarist Chris Heazlewood (King Loser, Cash Guitar).
These 10 self-contained songs arrive in a striking and chilling cover by photographer Hayley Theyers and range from the failed romance of Flavour of Love (McGlashan on cornet), the melancholy reflection and mature resignation of I Am of My Time through the brittle pop-rock of Eroica and excoriating Mysteries of the Worm, the chiming/driving and oddly Chills-like melody of Naked (with a widescreen guitar solo) to the incendiary Self Interest and the lovely and wry ballad It Ain't Gonna Worry My Mind (with Humphries on Hammond organ).
The final piece is a guileless love song Stormy.
And you gotta rate an album which starts with a pop song Meet the Beatles and which later offers another titled Elton John (eccentrically rhyming with "ding dong" and "old King Kong").
Much underrated band, although one which takes its time when it comes to releasing anything!
.
You can hear and buy this album (and other New Existentialist and Puddle albums) at bandcamp here