Graham Reid | | 2 min read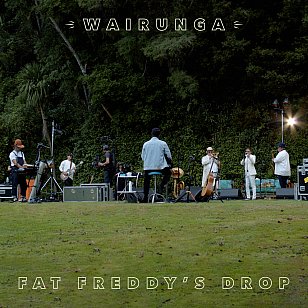 Long before Six60, L.A.B. and Drax Project's domination of the local album charts, Wellington's Fat Freddy's Drop established themselves as one of our most important and innovative bands.
Their distinctive amalgam of soul, reggae, R'n'B, jazz, dub and pop was delivered on cornerstone albums Based on a True Story which included their irrepressible breakout single Wandering Eye (2005), Blackbird (debuting at number one on the New Zealand music charts in 2013) and Dr Boondigga and the Big BW (2015) .
Energetic touring and expansive live albums (notably Live at Roundhouse, London recorded in 2008) earned them acclaim here (music awards, international achievement accolades, best group nominations and wins) and overseas (Berlin, London, Paris).
Bays (2015) continued to broaden their palette (sonic unease, world weariness by singer Dallas Tamaira, groove-riding into the Caribbean) but Special Edition Vol 1 (2019) sounded more like a placeholder.
Last year's Lock-In (now more than 30 weeks on the local top 20 chart) confidently reset the compass.
Their new album Wairunga, released with an hour-long doco and named for their rural retreat above Waimārama Beach where the album was recorded outdoors, rehits Wairunga Blues (from Bays) and Bones (Blackbird) alongside five new songs.
There's a languid, Pasifika-soul sound to the humid opener Coffee Black which becomes increasingly oppressive as percussion and horns enter until the repeated "you're falling but you feel like you're flying" takes on dark resonances. The idyll turns menacing with "it's been wearing me down, I can't take it no more, you got the world in your hands but still you want more".
It's an impressive opener leading into their spring-heeled revision of Bones, which pulls up the chugging funk for more urgency with jazzy horns stinging and swinging over the popping bass and keyboards. Before a leisurely dubadelic ride into the sunset.
Wairunga Blues similarly arrives with more punch although again not quite a substantial reinvention, so attention falls on the new material: the retro-dancehall reggae lope of Bush Telegraph with its electro-pop colouring, subtle Nyabinghi-referencing percussion, dub touches and MC Slave to the fore; the electronica-cum-dub overdrive of the relentless Dig Deep; and Shady which emerges out of a minimal, repeated musical phrase and rhythm into a hand-clap, shape-shifting stadium-shaker.
And especially the 11-minute-plus psychedelic-dub riddum-driven groove of Leave Your Window Open (exceptional home listening, no doubt soon to become a live favourite).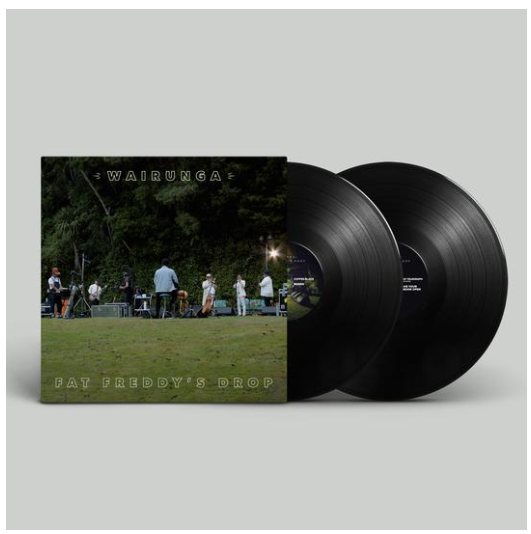 With snippets of chat between some tracks, Wairunga is a mood-evoking album recorded live with superb mixing afterwards.
Our decades-long association with Fat Freddy's Drop can mean higher expectations and taking their special gifts for granted as we nod to the easy familiarity of their signature sound.
But on the evidence of some intelligent envelope-pushing and genre-blending here, they'll be around after others have passed this way to lesser effect.
.
Fat Freddy's Drop, Wairunga is available now on double vinyl and at bandcamp.