Graham Reid | | 5 min read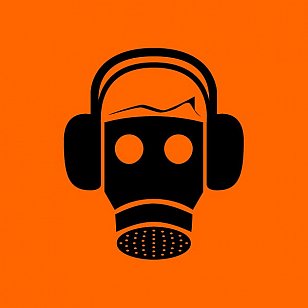 Editor's note: Jim Pinckney (aka Stinky Jim) has been a fixture on the New Zealand music scene for about four decades as a live DJ, music writer, radio presenter (he long-running Stinky Grooves on Auckland's 95bFM), label owner (Round Trip Mars), facilitator, co-founder of Unitone Hi-Fi with Joost Langeveld and much more.
The compilation on Round Trip Mars, Sideways, has long been an Essential Elsewhere album.
And he releases his own albums along the reggae axis, a territory he knows with depth and confidence.
His latest is Spacial Awareness which stalks through some magnificent dub (On the Ag), moody and stalking grooves (with the late Nazamba on the haunting Steam Fish) plus subtle but pointed samples.
It is a collection which references classic Jamaican styles but still sounds like Stinky Jim.
So we are pleased to invite Jim to walk us through Spacial Awareness – his second album in a year after It's Not What It Sounds Like – track by track.
And he starts with the cover.
.
The cover photo is a shot I took on the Indonesian island of Komodo in 1988 and I always thought, wondered, why those guys were walking so far apart when they were just heading off into the wilderness. It worked with the album title Spacial Awareness which is a sound making mantra for myself in the studio and a term which has been given extra relevance in these pestilent times

I've done everything apart from [the late Kingston dub poet] Nazamba's vocal, Angus McNaughton down at Auralux in Dunedin is responsible for the final mix and master and so much more.

So track-by-track?
Avant Grades - is meant simply as a grin inducing intro, written around the time Lee Scratch Perry passed so I was submerged in his incredible musical legacy and had to conjure up an outlandish effect or two in his honour.
.
On The Ag - written during the Parliament Lawn Pout of 22 and aimed at the anti-science arsehats and the like. These are tough times for everyone's mental health and I flung some of my frustration and bewilderment at the stupidity du jour into this song. 'The bitterness of life is causing us strife' - indeed.

.
Steam Fish - the Steppers Regret rhythm has been around for nearly 10 years but the vocal was recorded at Tuff Gong in Kingston in December 21. Nazamba died of a heart attack on the day I sent him the final master, so I will never know if he heard it or not. But he was really happy with the rough mix and was very keen to do something for a release in New Zealand. Lovely man, such a loss. Please do check his other releases, one of a kind, something was brewing.

.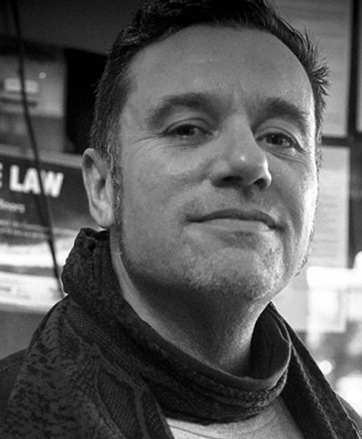 Cry For The Ute - thirtysomething years in the making. When I first came down this way I heard someone call a pick-up truck a "Ute" and I immediately thought of Barrington Levy singing Uteman/Youthman. So patois punnery but also with a sharp point aimed at the Ponsonby Rd tupperware tradies and their gas guzzling outrage at acting responsibly. As the sampled lyric goes 'on your way OUT'

.
Owner Face - Written for/and kinda about our cat Chika who died while the album was being made. Every cat person knows the owner face. The 'dem bow' beat (as found in every bloody reggaeton track) is my second biggest obsession (after flying cymbals which pop up repeatedly again on this album) and this has already had some tip-top reactions from some loose-eared Latino folk.

.
Flames Of Love - musically inspired by John Carpenter soundtracks fed through my warped Stinkovision and another one aimed/inspired at current fuckery and lack of humanity. Lots of 80s synthology from the DX7 & pals with the drum machine drowning in spring reverb.

.
Le Creak - This track started with me falling in love with recordings of a rusty gate in the Tongariro National Park from Tim Prebble's mind melting A Hiss And A Roar sound library. The song literally grew around that, Le Creak - c'est chic.

.
Runs On The Board - finished the day after doing an all-nighter watching the Black Caps win the inaugural World Test Championship. It's a run thing and at 9 minutes plus, definitely Test length. Noticed that many (though by no means all) NZers are infatuated with sport but the natural sport/culture divide is Grand Canyonian - my attempt to build a puny rope bridge.

.
Quiet Spillage - Good excuse for more punnery, a jazzy tickle with no particular individual markings or meanings but probably a hangover from too many Young Holt Trio/Ramsey Lewis & Cadet albums … or not enough?!

.
Loose Carry - A rare release of uptempery. I write lots of stuff like this but rarely release. In my mind was Carnival, the Apache beat that I will never not love and foolishness, so much foolishness!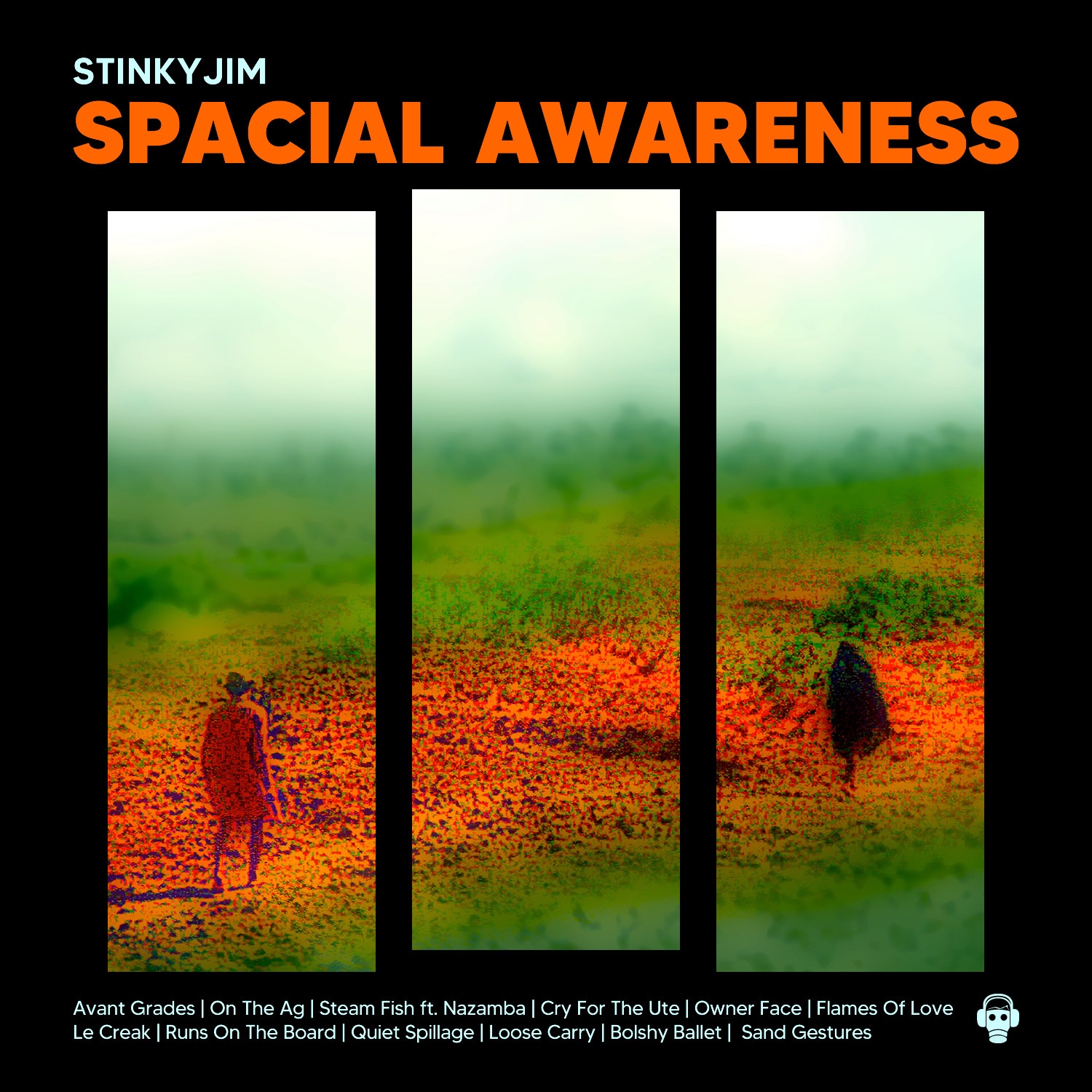 .
Bolshy Ballet - Always believe there must be at least one tune you couldn't possibly ever easily dance to, this is it. As much as I love the Russian people and had an amazing trip there pre-Iron Curtain coming down this started life in my head as a Putinesque era dis. Originally there were some vocal samples making this explicit but that gear either works or it don't - far finer this way.

.
Sand Gestures - Dissected and developed from an entirely different song when I realised the ultimate album order left the closer as its moody predecessor. It's a common or garden dubwise hooha with a doff of the cap or two to the late Andrew Weatherall who was an early adopter to my solo Stinky stylings on his Music's Not for Everyone show.
.
You can hear and buy Spacial Awareness at bandcamp here, further Stinky Jim albums are at bandcamp here