Graham Reid | | <1 min read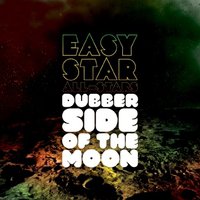 Almost a decade ago the Dub Side of the Moon album appeared and through word of mouth, then touring shows and a live DVD, the thing -- a dub take on Pink Floyd's milestone/millstone in rock -- became a sub-cultural phenomenon.
And, as is the nature of such things, it now undergoes another reworking as "The Dubber Side" because various remixers (Dubmatix, Groove Corporation, Dubphonic, The Alchemist, Dreadzone, Adrian Sherwood, Mad Professor and others) have been let loose to do their dark magic on this mash-up of prog and dubbery.
The unstoppable All-Stars have, incidentally, also taken to Radiohead's OK Computer and the Beatles' Sgt Pepper's.
Not bad at all. And there are some bonus remixes tacked to the end of the Dark Side/Dub Side/Dubber Side concept.
File alongside DubXanne, the Police dub-up.