Graham Reid | | 1 min read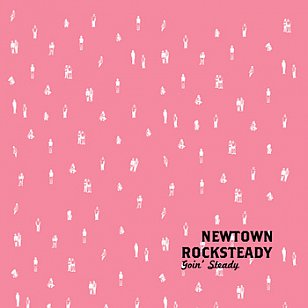 Much as it would be a relief to be hugely impressed by this expanded EP -- half a dozen tracks, four dub versions - it appears this large band have invented a variant on the rightly derided "barbecue reggae" genre that this country has become infamous for.
Hey, good grooves, mellow eh? Awesome bro'.
That kind of thing.
I've been calling for a two year moratorium on reggae in this country after enduring that default position from so many bands -- not to mention those who specialise in it. Womad seems to bring out that, and it appears to now be an international affliction which worries me more than what some super-bug scientists are up to in a lab in China.
Yep, it's very easy to get a Kiwi crowd on its feet if all you do is hit the one-drop, but that isn't hard work or actually telling you anything other than Pavlov was right about his salivating dogs.
So here Newtown Rocksteady from Wellington have delivered a very well recorded collection of disciplined, lightly ska/rocksteady riddums and grooves but you can hardly be excited by lyrics which tell you that everybody got somethin' to say (and successful manages to say nothing more).
And clearly their timing is off.
As I look out my window at torrential rain and the thermometer has dropped I'm guessing this one should have come out in early December in time for the barbecue rocksteady season.
The dub tracks are good enough. For my money they could have skipped straight to those, the rest is . . . well done but on the rare side, if you get my drift.
Yep, steady as she goes . . .
Like the sound of this. Then you deserve this?