Graham Reid | | <1 min read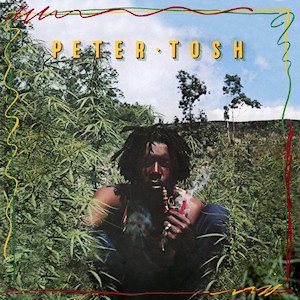 This expanded-to-double-vinyl edition re-presents the '76 debut by the former Wailer who carried a number from that band into the sessions.
While Bob Marley delivered the serious Rastaman Vibration and Bunny Wailer dropped the exceptional, dark and roots Blackheart Man the same year, Tosh hit the middle ground, pushed pleasure over the political (although that's here too) and in the title track says, "legalize it and I will advertise it".
Which he does on the cover, smoking his chillum in a field of marijuana. Great rootsy songs (Burial) too.
Recommended (re)discovery with dub versions, alternate takes, the original Jamaican mixes and so on.