Graham Reid | | <1 min read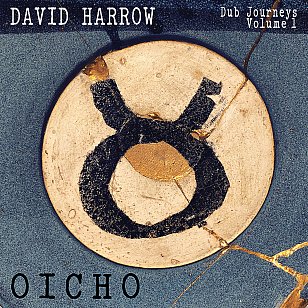 Dubheads rarely need a second invitation because they know approximately what they are getting with a dub album.
And the pedigree of David Harrow (aka OICHO) is impeccable: witness his work with Lee Perry, Bim Sherman, Jah Wobble, Salmonella Dub and the Headless Chickens locally, African Headcharge and many more.
These 10 deep, synth-heavy tracks – very astute sound collages – are pulled from his extensive back-catalogue (remastered and some reworked) and the ethos of dub – big bass, echoed percussion, allusions to the Nyabinghi tradition of repeater drums (as on Battle System here) and so on – is all magnificently intact and remarkably spacious.
In fact it is the exciting percussion across many of these pieces which is the sonic glue (check out the staccato techno-menace of the psychedelic Uptown Redubbed) as much as the familiar bass and up-stepper lope of pieces like Darkerwood which hints at the great producer Augustus Pablo's melodica sound.
There are also flickers of humour, as on the massive Happier with its quirky keyboard part before it gets its heavy boots on, as well as the dread seriousness which is requisite.
The great thing about a Vol 1 drawn from an archive it is virtually guarantees a Vol 2.
Soon come, we hope.