Graham Reid | | 2 min read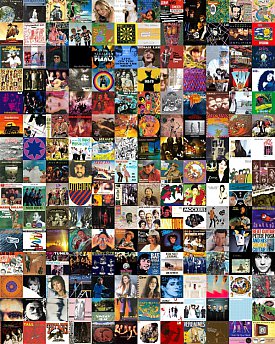 This week I was invited to a function in Auckland hosted by recordedmusic.co.nz. The event -- at which Shona Laing and John Hanlon performed -- was entitled Tied to the Tracks, named after a rarely-heard Laing album which she had recorded in London at the dawn of her career.
But in good news, this album is no longer rare or unavailable. Because the event -- in Tyler Street Garage, a bar and bistro where around the walls were replicas of hundreds of New Zealand album covers -- was to celebrate and profile the on-going project of recordedmusic.co.nz to make available New Zealand albums which have somehow disappeared from easy access.
Helmed by Chris Caddick -- who has been an assiduous and enthusiastic researcher -- the project now has 200 albums (hence those covers on the wall) which are available on-line.
As someone who has sagging shelves of vinyl and CDs, I was amazed at just what has not been out there.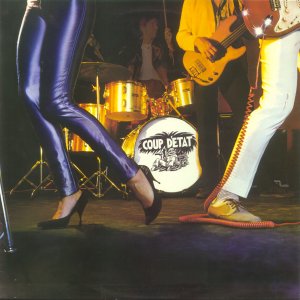 I assumed, wrongly, that you could buy the Headless Chickens' Stunt Clown or albums by Hello Sailor, Coup D'Etat, Maria Dallas and that incredibly prolific someone called "Various", simply because I had them on my shelf.
Frankly, I had no idea you culdn't get the two Mr Lee Grant albums, Larry's Rebels' A Study in Black, Taylor's self-titled album or a bunch of stuff by the Exponents.
That seems -- or seemed -- a national disgrace in a country which sometimes bangs on about "heritage".
And obviously recordedmusic.co.nz and especially Caddick, felt exactly the same. And when he started to try to locate albums he said the help from record companies, collectors, fans and artists was unanimously supportive and equally enthusiastic.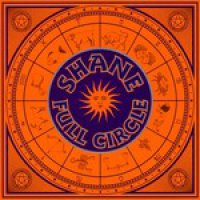 So now, at your fingertips for your listening pleasure are a couple of hundred New Zealand albums which range from the Tahiwis in the Thirties (great collection, recorded in Sydney) through dozens of albums from the Sixties and Seventies (Shane, Dinah Lee, Gray Bartlett, the Keil Isles) to bands of the Flying Nun era (Verlaines, Able Tasmans, Chris Knox).
And beyond (DLT, Dudley Benson, New Loungehead).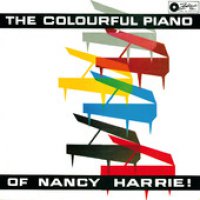 The collection -- being added to all the time -- is admirably inclusive. So here you can find music by Guide Rangi and the Fan Club, alongside The Colourful Piano of Nancy Harrie and Cakehole by Love's Ugly Children.
Later in the evening I had a quick chat to Shona -- who sings and plays as well as she ever did -- and she said she was delighted and surprised that her Tied to the Tracks album was available again.
Perhaps not half as much as those of us, like me, who knew of it but had never heard a note.
This excellent initative means you can go to Spotify (which is free) or onto iTunes and search out some of those albums which you vaguely remember from some party somewhere, or go and listen again to an album you lost in a move or when a flatmate took off with your records.
For a list of the current albums available on-line have a look here. You will be gobsmacked.
I'm off to listen to the Paul Holmes album which I only ever heard once, but after that I'll do soem soul-cleansing with a collection from the Stebbing/Zodiac archive, Hawaiians in New Zealand.
An important and enjoyable project.
The display of album covers -- "God, I remember that!" -- is up at Tyler Street Garage in downtown Auckland until June 2. If you can, make the trip. It's well worth the effort, especially if you take a music fan your own age . . . or older!