Graham Reid | | 2 min read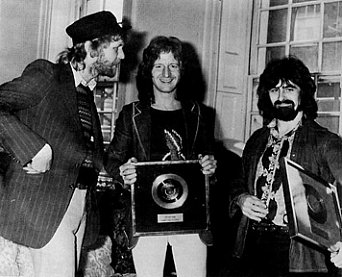 Behind most hit songs -- perhaps even behind many songs -- there can be an interesting story. As songwriters tell us in the Famous Elsewhere Songwriting Questionnaire, very few songs dropped fully formed into an artist's lap.
The story behind Harry Nilsson winning a Grammy in 1973 for Without You is interesting, but also comes with a patina of sadness.
Badfinger were a British pop band signed to the Beatles' label Apple. Theirs is a tragic story of bad management, inevitable comparisons to the Beatles (McCartney gifted them a song he'd written, George Harrison produced them), two suicides by band members and some great songs.
One of their best songs was Without You which appeared on their '70 album No Dice.
It didn't drop into the world fully formed however. Here's the home demo by Pete Ham which he called If It's Love; two verses and . . . a chorus?
Badfinger demo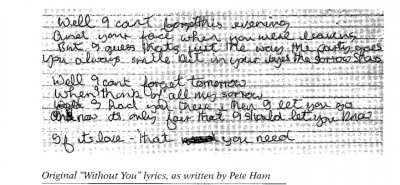 "This was the first incarnation of Without You featuring Pete's incomplete chorus and slightly different verse lyrics. Pete knew the song was special but whereas he normally wouldn't toil over a composition, he wasn't about to give up on this promising tune. Finally one of those strange quirks of fate hit when he realised Tom [Evans]' song I Can't Live had the perfect chorus.
" 'My song was okay,' said Tom, 'The verse was a bit like the [Beatles'] Help but Pete fell in love with the chorus'."
-- from Without You: The Tragic Story of Badfinger by Dan Matovia
Here are the two separate parts put together. Here's the demo
Badfinger studio demo
Then this, their finished studio version . . .
Badfinger studio version
But the story doesn't end there because . . .
Enter Harry Nilsson
The American singer-songwriter Harry Nilsson heard their song at a party in LA and heard potential in it.
Here's his demo.
Nilsson demo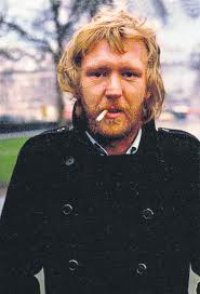 While the band were recording in Trident Studio in London, Nilsson was down the hall in another studio recording his version of their song. He invited Badfinger down to hear it and . . .
"Pete later recalled, 'As soon as we heard it, we knew that was the way we wanted to do it but never had the nerve.' Tom added, 'We were totally paranoid of doing it that way. Nilsson's version really showed what you can do with a song, production-wise, and with a good singer. It blew me away'."
Harry Nilsson: "I tried it in one key and nearly got hemorrhoids singing it. So we changed that and decided that the keyboard part was too busy, too complex.
"So we replaced Rick Wakeman with Gary Wright and he began, just like you hear on the record, very simple. It was just right!"
It became one of Nilsson's biggest and most identifiable hits. It won him a Grammy in '73 for Best Vocal Performance.
And it sounded like this . . .
Nilsson studio version
The downside for him as a songwriter was everyone thought he wrote it. Just as they thought he'd written Everybody's Talkin' which he sang and was the theme to the film MIdnight Cowboy.
The song has been much covered, notably by Mariah Carey and, unfortunately, this woman in a Bulgarian Idol contest.
.