Graham Reid | | <1 min read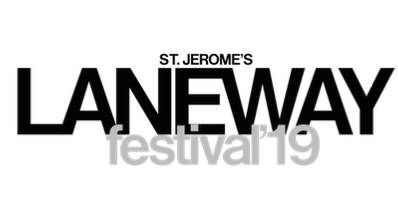 And here it comes again . . . the annual Laneway Festival.
Next year in Auckland it will once again be held in Albert Park (you can read Elsewhere's review of the 2018 Festival here, the 2017 here, the 2016 here and the 2015 here . . . yep, we are fans of this day-long and concise festival).
The festival next year is the 10th and one of the returnees is the terrific Florence and the Machine who were at the inaugural festival.
It's once again a strong line-up of internationals and locals as you may see below. Tickets go on sale September 25 (see details at the bottom)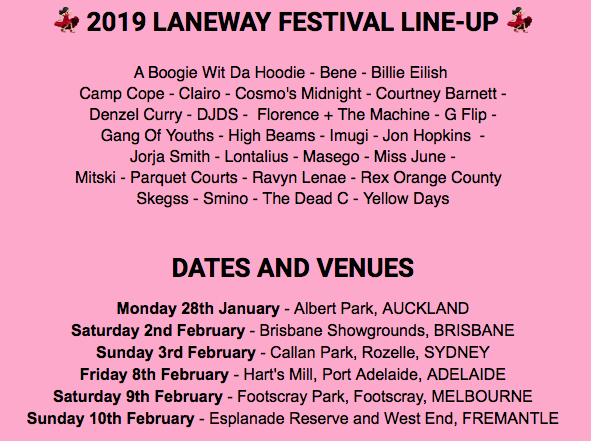 .
And here is a Spotify playlist of the acts. And you can go here for more details and ticketing