Graham Reid | | 4 min read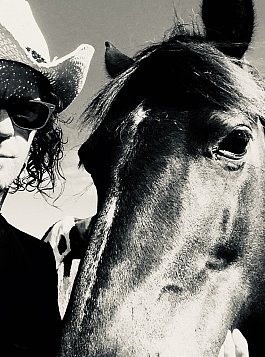 Guitarist/songwriter Brett Adams has had a long and distinguished career from the early Mockers to the Julie Dolphin in Britain with his partner Dianne Swann.
On their return to New Zealand he and Swann became the core of the Bads and Adams a go-to player on numerous sessions and tours.
He's recently been seen in the band for Tami Neilson but has also just released the first album under his own name, the very impressive instrumental collection Black Clouds in Stereo which Elsewhere said "seduces the listener in with Here or Tomorrow and the widescreen title track, elsewhere aggressively pushes the boundaries (Broadcast of a Broadcast) and offers shimmering beauty on Azimuth with its aerial ballet of guitars over swirling effects and thumping percussion".
With artful sonic samples it commands attention the whole way.
But Adams has always been modest and many who have heard his work know little about him other than the bare facts above.
With his album out it seems timely to ask a few questions . . . .
.
Where did you grow up, and with who?
Rural west Auckland with my mum, dad, sister and many horses .
Was music an important part of your childhood?
I guess it always fascinated me, so yes but we were not the sort of musical family who would sing together around the piano, or anything like that .
What are your earliest childhood memories of music which really affected you . . .
So many, but mostly my mother playing Simon & Garfunkel a lot on an old record player. It confused me a bit. I really liked it but some of it made me feel sorta sad. .
I also remember once staring at the radio totally hypnotized by that weird song " In the year 2525 " by Zager and Evans. When I was seven I heard " The Slider " by T.Rex, the fact the band was named after a dinosaur must have helped, but I fell in love with the sound .
Was there a time when you felt it was going to be music and nothing else?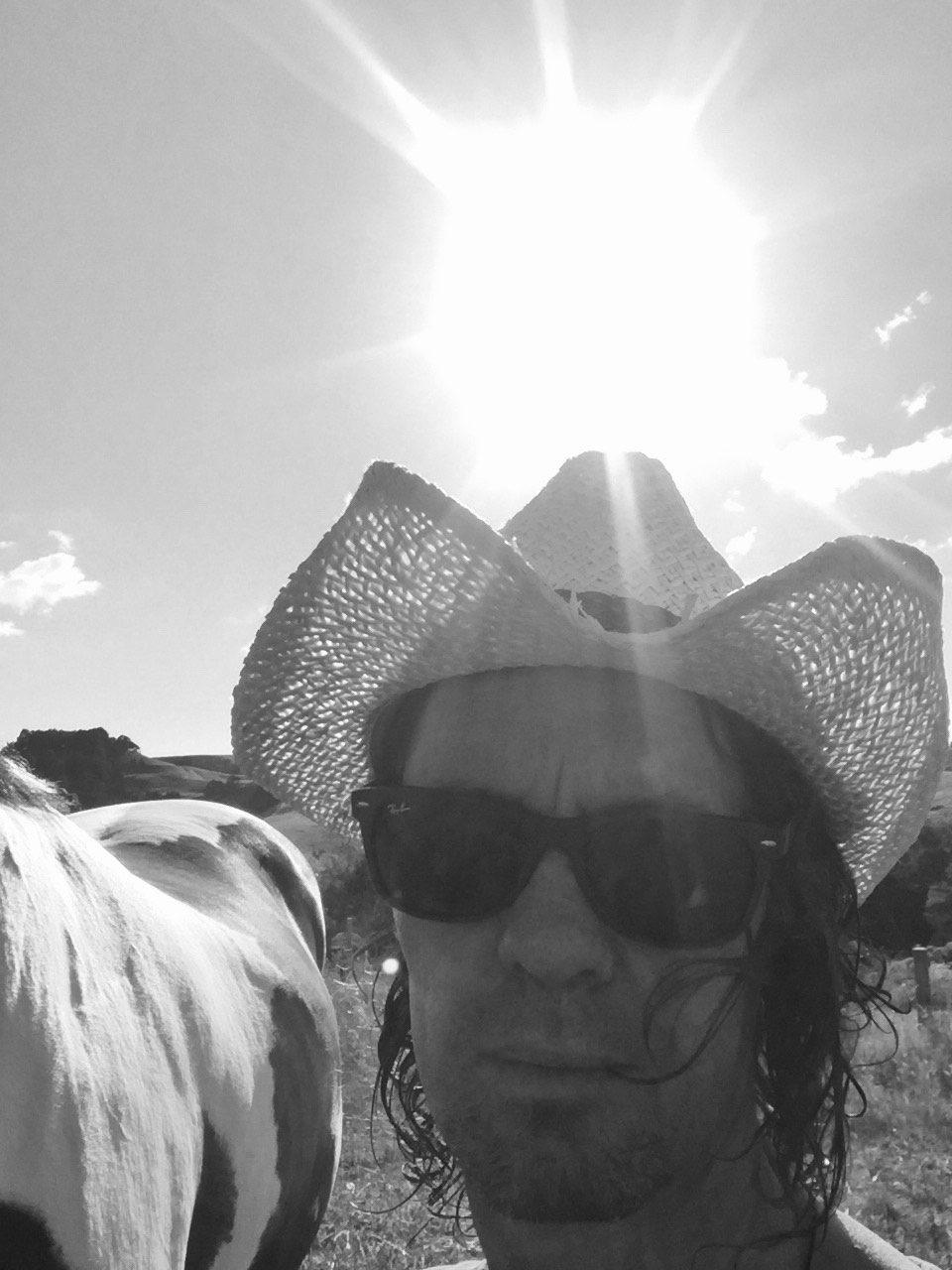 I do remember swapping my skateboard for an electric guitar, probably when I was about 13 or 14 and realizing I was obsessed and it was all I wanted to do .
When you started on your music career were people around you supportive or did you have to find those people?
Yes and no. My parents paid for lessons when I was young and encouraged me with that but when it came to doing it for a living or career there was initially a little concern. Other than that I don't think I really needed any support. It's just what I wanted to do, simple as that.
The first song of yours which you really felt proud of was . . .? And why that one?
I am pretty critical when listening to older stuff and I am most happy with recent material. Maybe The Bads song "Planets ". Although there are some old songs that I can hear again and I think hey that's actually pretty good. I don't know if proud is the word. Hard to pick but lets say " Still life " or "Hemisphere" from The Julie Dolphin album which are both co-written with Dianne .
Any one person you'd call a mentor, angel on your shoulder or invaluable fellow traveller?
I think there have been a few invaluable people which I have learnt things from. Whether they are aware of that or not, I don't know. Dianne Swann, my partner of course .
Where and when was the first time you went on stage as a paid performer?
Probably my first gig, with The Mockers at Russell Crowe's club The Venue in Auckland .
Ever had stage fright or just a serious failure of nerve before going on stage?
I always get nervous, it has never been totally crippling but I do struggle with it. I used to think nervous energy was good for performing but I now realize, at least for me, it is not. I am always going to play better if I can stay relaxed, no matter what sort of music I am playing .
As a songwriter, do you carry a notebook or have a phone right there constantly to grab ideas they come? Or is your method something different?
Yes I sometimes carry a notebook and use a phone, but I prefer if I can, to make time to sit with a guitar and a simple recording setup. I can often finish stuff in my head while riding my bike or walking on Bethells beach .
What unfashionable album do you love as a guilty pleasure?
I would not know what is unfashionable but I am guessing the first Dire Straits albums? I own them .
Any piece of advice you were given which you look back on which really meant something?
Haha nope. I guess I haven't been a good listener.
It's after a performance/concert and you are in a hotel room or back at home, what happens then?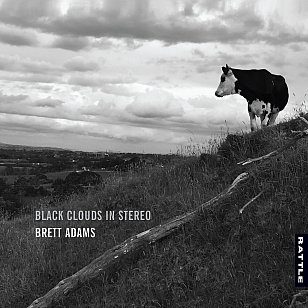 I usually will myself to go to bed but then lie there as the entire show plays in my head, in a fast forward mode, pausing only on any of my imperfections .
Is there any fellow artist you admire for professional and/or personal reasons?
There are too many artists I admire, from Neil Young to electronic artists. It changes as I discover new artists' music. Personally ? Not really I guess I am more interested in the art than the artist .
And finally, where to from here for you do you think?
I am going to follow my ears .
.
You can hear and buy Black Clouds in Stereo at bandcamp here.