Graham Reid | | 2 min read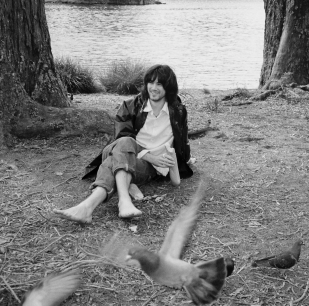 ifiwereme is the name under which Auckland musician Costa Colachis Glass, who came here from Seattle, goes by. He grew up playing jazz sax but moved on to punk-influenced music, field recordings and now studies sonic arts in conjunction with environmental engineering.
His album Water Buffalo however was all recorded live and he won over our interest when he described it as "floating somewhere between a sea shanty and a department store".
How could we not be curious?
What we heard was an eight song album of brooding lo-fi folk and appealingly raw but fascinating arrangements for himself (vocals/guitar/piano) and members of the San Francisco band Uncle Chris: former drummer Gabriel True and bassist Alex Wolfert.
Interestingly also, his sister Eliana Colachis Glass is given considerable credit for assisting in the writing and music.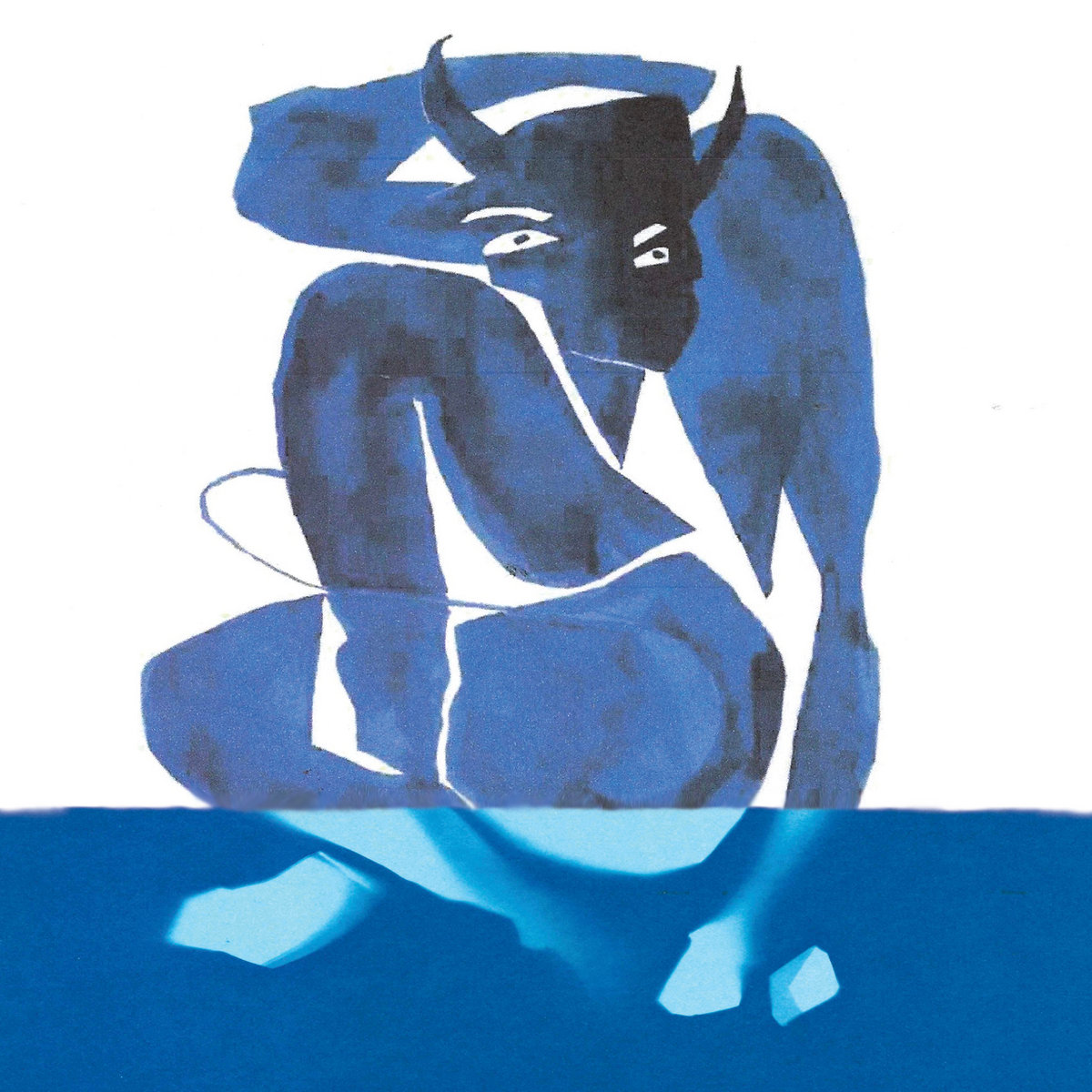 It's a fascinating collision of styles and influences – his life, the album – so we introduce you to him/it here.
You can hear and buy the album at bandcamp here.
But perhaps Costa should answer a few questions first because he's a smart and interesting guy as you will see . . .
.
The first piece of music which really affected you was . . .
Rogue's Gallery: Pirate Ballads, Sea Song and Chanteys. I remember listening to this album over and over in the back of the car and I found it vile and disgusting, and loved the profanity.
Your first role models in music were . . .
Jeff Beck because he didn't play with a pick. I loved his song "Tribute to Elmore" with Eric Clapton.
Lennon or Jagger, Ramones or Nirvana, Madonna or Gaga, Jacko or Jay-Z, Beyonce or Solange?
Lennon, Nirvana (I'm from Kurt's neighborhood), Madonna, Jay-Z, Solange
If music was denied you, your other career choice would be . . .
Ecoustics– i.e. field recording in the bush.
The three songs (yours, or by others) you would love everyone to hear are . . .
Who does she hope to be – Sonny Sharrock
Lazy Calm – Cocteau Twins
Seabird – Alessi Brothers
Any interesting, valuable or just plain strange musical memorabilia at home…
Uher 4000, a portable one track reel-to-reel. the same model that was used to record Nixon during Watergate
The best book on music or musicians you have read is . . .
Space is the Place – Sun Ra biography by John Szwed
If you could get on stage with anyone it would be?
Michael Hurley or Elisabeth Frazier
The three films you'd insist anybody watch because they might understand you better are . . .
Pieces of April
Run Lola Run
The last CD or vinyl album you bought was . . . (And your most recent downloads include…).
Most recent vinyl purchase was Watch This Liquid Pour Itself – Okay Kaya. Most recent download was Sent From My Telephone – Voice Actor
One song, royalties for life, never have to work again. The song by anyone, yourself included, which wouldn't embarrass you in that case would be . .
Down to the River to Pray – Allison Krauss — I don't mind regarding the royalties. It's a childhood song that is ingrained into my brain that I have never gotten sick of and always sung along to.
The poster, album cover or piece of art could you live with on your bedroom forever would be . . .
Tough, maybe a map of the world drawn by Agnes Denes. She does great donut grids of the globe.
You are allowed just one tattoo, and it is of . . .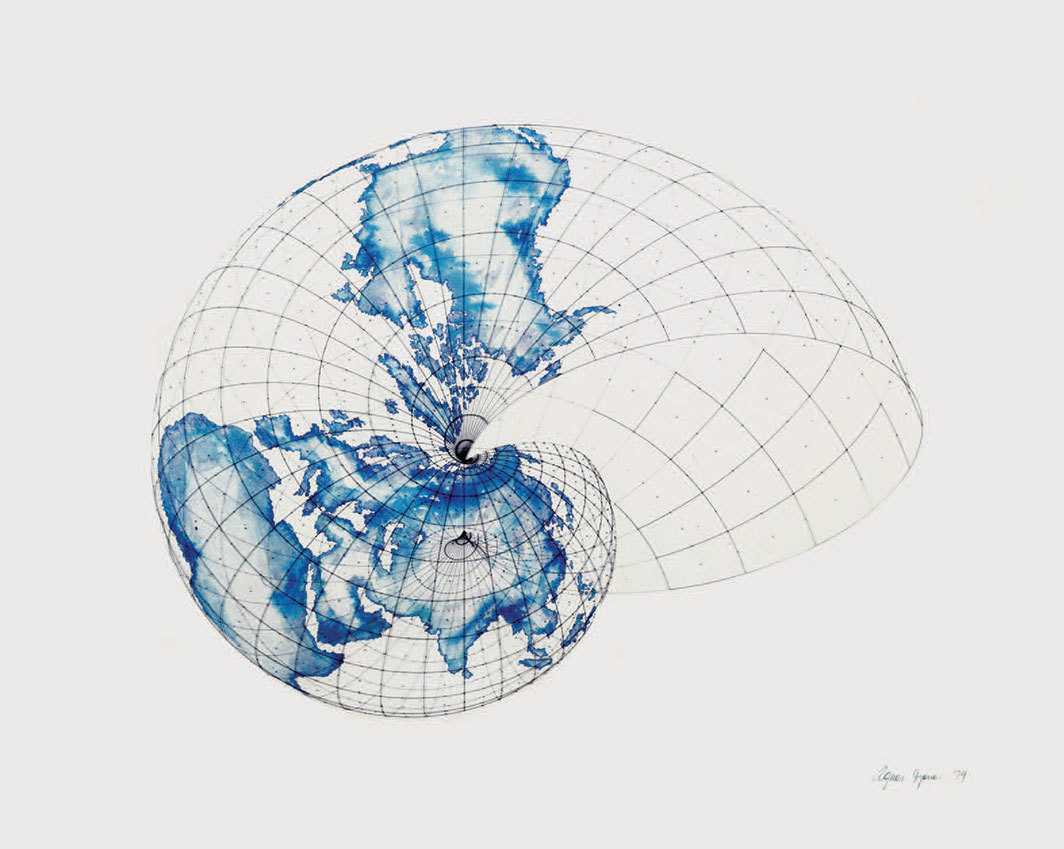 a bug of some kind, maybe a praying mantis, or a daddy long legs.
David Bowie sang, "Five years, that's all we've got . . ." You would spend them where and doing what?
In Greece; learning Greek, pressing olive oil, reading, writing, swimming
And finally, in the nature of press conferences in Japan, "Can you tell me please why this is your best album ever?"
It's my only album so by process of elimination it's quite honestly my best.