Graham Reid | | 2 min read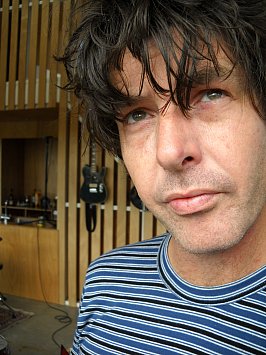 For the past decade New Zealand singer-songwriter and guitarist Andrew McKenzie has been out front of the rocking alt.country outfit Grand Prix (currently not operating) -- but at the very end of 2010 he released a solo album under his own name The End of the World.
And it is very solo -- he plays just about everything on it (a little help in a couple of places) and Elsewhere was very impressed. And we should tell you it is available as a free download from Arch Hill.
McKenzie here responds to the Famous Elsewhere Questionnaire . . .
The first piece of music which really affected you was . . .

The theme to The Magic Ball, a kids tv. cartoon; otherwise In My Life by the Beatles

Your first (possibly embarrassing) role models in music were . . .

Led Zeppelin

Lennon or Jagger, Ramones or Nirvana, Madonna or Gaga, Jacko or Jay-Z?

Lennon, Ramones, Gaga, Jay-Z

If music was denied you, your other career choice would be . . .

Supercar designer

The three songs (yours, or by others) you would love everyone to hear are . . .

Blue gun by Jean Archer and the Skirmishers; First Born One by Dan Dowling; Idiot Wind by Bob Dylan. [The Archer and Dowling tracks are posted at McKenzie's Facebook music page]

Any interesting, valuable or just plain strange musical memorabilia at home?

The entire recordings of Grand Prix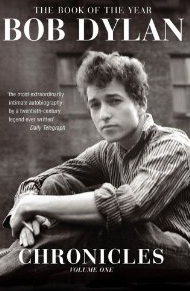 The best book on music or musicians you have read is . . .

Chronicles – Bob Dylan
If you could get on stage with anyone it would be . . . (And you would play?)
Hitler – My Old Man's a Dustman by Lonnie Donegan

The three films you'd insist anybody watch because they might understand you better are . . .

Bad News; Spinal Tap; A Mighty Wind

The last CD or vinyl album you bought was . . . (And your most recent downloads include . . .)

Paul Revere and the Raiders, Best of

One song, royalties for life, never have to work again. The song by anyone, yourself included, which wouldn't embarrass you in that case would be . . .

Greatest American Hero
The poster, album cover or piece of art could you live with on your bedroom forever would be . . .
The Beatles' White Album

You are allowed just one tattoo, and it is of . . .

"I spend too much time in front of the mirror" on the back of my calf.

David Bowie sang, "Five years, that's all we've got . . ." You would spend them where, doing . . .?

Sitting in a traffic jam, trying to get out of debt.

And finally, in the nature of press conferences in Japan, "Can you tell me please why this is your best album ever?"

This is my best album ever because all the others were crap.
For more responses to the Famous Elsewhere Questionnaire go here.