Graham Reid | | 3 min read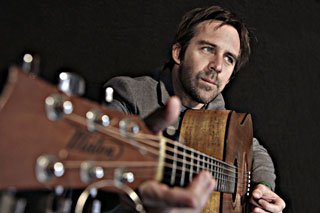 Singer-songwriter Tim Guy returned to New Zealand from Australia a few years ago and in that time has released three fine albums, the most recent being Big World.
He has toured New Zealand regularly – sometimes with the likes of Anika Moa, Bic Runga, Anna Coddington and Paul McLaney – but his current tour is slightly different.
He is filming his adventures and encounters in the small communities and the various local musicians who form his revolving-door scratch band.
The doco won't be that now familiar story of artist-on-the-road but about capturing little legends and oral histories that would otherwise remain unrecorded.
As on Big World where he charted his relative but essentially human smallness, such story-sharing is a valuable and understated way of surviving the threatening weight of the world, whereby individuals leave their unique and intriguing traces.
He took time out however to answer the Famous Elsewhere Questionnaire . . . and his tour dates are below.
The first piece of music which really affected you was . . .

7 Spanish Angels, the version by Ray Charles and Willie Nelson
Your first (possibly embarrassing) role models in music were . . .
My dad's Sony turntable
Lennon or Jagger, Ramones or Nirvana, Madonna or Gaga, Jacko or Jay-Z?
Today, Jacko
If music was denied you, your other career choice would be . . .
Goalkeeper for Liverpool
The three songs (yours, or by others) you would love everyone to hear are . . .
These three all have to be live in concert: Brian Wilson doing California Girls, Tool doing Sober, Sufjan Stephens doing Vesuvius
Any interesting, valuable or just plain strange musical memorabilia at home?
I have a Magical Mystery Tour belt buckle
The best book on music or musicians you have read is . . .
Lemmy's autobiography
If you could get on stage with anyone it would be . . . (And you would play?)
I'd be keen to have a bit of a play with Lionel Ritchie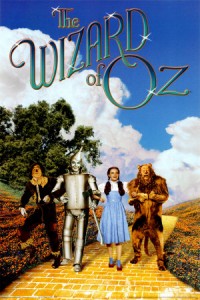 The three films you'd insist anybody watch because they might understand you better are . . .
Bottle Rocket, Wizard of Oz, Finding Neverland
The last CD or vinyl album you bought was . . . (And your most recent downloads include . . .)
Vinyl: Bon Iver, bought it for my brother for Christmas
One song, royalties for life, never have to work again. The song by anyone, yourself included, which wouldn't embarrass you in that case would be . . .
Digger the Reindeer, a family Christmas carol that my nieces and I wrote and the family sing it each year.
The poster, album cover or piece of art could you live with on your bedroom forever would be . . .
I quite like the Ruby Sun's Sea Lion colours
You are allowed just one tattoo, and it is of . . .
I just don't know!
David Bowie sang, "Five years, that's all we've got . . ." You would spend them where, doing . . .?
The very bottom left corner of South America watching the boats sail around the edge of the coast.
And finally, in the nature of press conferences in Japan, "Can you tell me please why this is your best album ever?"
Shit! This one's too hard too!
TIM GUY NORTH TO ALASKA TOUR

Feb 26, Okarito Community Hall, Okarito

Feb 28, Cooks Saddle Café, Fox Glacier

Mar 3, Dux de Lux, Queenstown

Mar 4, River House, Wanaka

Mar 5, Blue Duck, Milford Sound

Mar 9, Uncle's Disco Bar, Invercargill

Mar 10, The Penguin Club, Oamaru

Mar 11, Chicks Hotel, Dunedin

Mar 12, El Santo, Lyttelton

Mar 13, Le Café, Picton

Mar 17, Plateau, Taupo

Mar 18, Café One2One, Auckland