Graham Reid | | 3 min read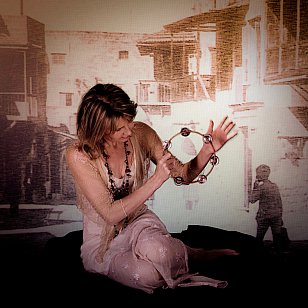 Released in early 2011, Carolina Moon's album Mother Tongue was unique in New Zealand's musical landscape.
Moon, a jazz singer with an abiding interest in world music, had looked to the Sepharic Jewish music out of Spain in the Middle Ages and with excellent musicians -- which included Nigel Gavin, Roger Manins, Kevin Field and others -- reset them in a way where they remained faithful to their origins but sounded compellingly in the present tense.
This was an album of great imagination, courage and depth -- and when she took time out to answer The Famous Elsewhere Questionnaire she was preparing to launch it at the Taranaki Womad, although it could be equally well served in a concert hall.
The first piece of music which really affected you was . . .
Ben by Michael Jackson was the first single I bought.

Your first (possibly embarrassing) role models in music were . . .
Ha! Shakti Yoni – Pot Head Pixies – probably explains a lot, Led Zeppelin

Lennon or Jagger, Ramones or Nirvana, Madonna or Gaga, Jacko or Jay-Z?

Lennon, Nirvana, Madonna, Jacko

If music was denied you, your other career choice would be . . .
A sybil (not sure how that would fare in a contemporary setting.)

The three songs (yours, or by others) you would love everyone to hear are . . .

All Along the Watchtower – XTC; With the Moon I'm Walking – Savinna Yannatou; My Song – Keith Jarrett / Jan Garbarek
Any interesting, valuable or just plain strange musical memorabilia at home?

I have a pair of earings found in Billie Holiday's hotel room after she'd left which are reputed to be hers.

The best book on music or musicians you have read is . . .

Music and Trance – University of Chicago Press

If you could get on stage with anyone it would be . . . (And you would play?)
Would I get on stage with someone I wouldn't play with? – probably not – but Keith Jarrett and Jan Garbarek would definitely be amongst the wish list

The three films you'd insist anybody watch because they might understand you better are . . .

Deathproof – Tarantino – LOVE IT!; Open Your Eyes – original Spanish movie predecessor of Vanilla Sky; maybe GBH – think it's an Alan Bleasdale.

The last CD or vinyl album you bought was . . . (And your most recent downloads include . . .)

Mike Nock Trio – An Accumulation of Subtleties

One song, royalties for life, never have to work again. The song by anyone, yourself included, which wouldn't embarrass you in that case would be . . .
me ne me ne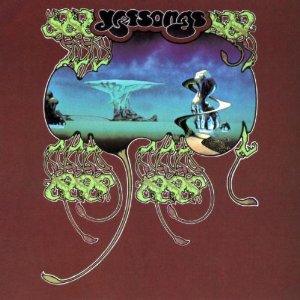 The poster, album cover or piece of art could you live with on your bedroom forever would be . . .

I reckon Yessongs

You are allowed just one tattoo, and it is of . . .
Would have to be some depiction of the moon.

David Bowie sang, "Five years, that's all we've got . . ." You would spend them where, doing . . .?

Walking the Camino de Santiago – the pilgrim route through France / Spain, and I'd go to Israel too.

And finally, in the nature of press conferences in Japan, "Can you tell me please why this is your best album ever?"
I love my musicians; I passionately love the music - and vocally I feel I've found my niche, and that in this genre I have new realms of vocal challenge and emotional expression.