Graham Reid | | 4 min read

Tim Browning of the Sydney rock trio is a busy guy. He not only plays drums but handles the press and tour bookings for the band which last year released its debut album . . . if you have no shame to glowing reviews and radio play back home.
Full of rocking pop hooks and bristling with post-punk politicised energy -- and produced Detriot's Jim Diamond (White Stripes, Dirtbombs) -- the album has a bratty and catchy energy, and joined the dots between bands like the early Jam and Clash, the Saints and classic Sixties bands like the Small Faces.
This past year between shows they have been polishing off their second album and shows in New Zealand and Australia (see below) will give audiences a chance to hear the new songs live.
So despite hustling publicity and hammering his kit, Browning took the time to answer The Famous Elsewhere Questionnaire.
The first piece of music which really affected you was . . .
The sound of my dad's bagpipes -- those things are LOUD.
Your first (possibly embarrassing) role models in music were . . .
My dad bagpiped regularly as I grew up, I inherited the performing/touring gene from him.

Lennon or Jagger, Ramones or Nirvana, Madonna or Gaga, Jacko or Jay-Z?
Lennon, Nirvana, Madonna and Jacko, for their relative versatility.

If music was denied you, your other career choice would be . . .
I've worked in design and advertising, so it'd be more of that. I do get to flex my design muscles somewhat for the band, so they're safe from atrophy.

The three songs (yours, or by others) you would love everyone to hear are . . .
Three songs from our debut album: 'Makes Me Sick', 'Everybody Loves It' and 'Every Friday Night'.

Any interesting, valuable or just plain strange musical memorabilia at home?
A few months ago I bought a complete Rogers drum set from the mid-60's, in mint condition. You'll hear it on our next album!

The best book on music or musicians you have read is . . .
My first drum set came with a instructional book. I pored over the pictures of 80s metal drummers and their massive drum sets. I eventually learned that when it comes to drum logistics, less is definitely better.

If you could get on stage with anyone it would be . . . (And you would play?)
I'd take Anton Fig's place in The CBS Orchestra and we'd play the theme from 'Know Your Current Events'.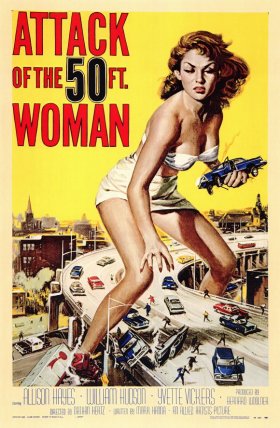 The three films you'd insist anybody watch because they might understand you better are . . .
'The Tall Guy', 'Walking Tall' and 'Attack of the 50 Foot Woman'.

The last CD or vinyl album you bought was . . . (And your most recent downloads include . . .)
Last vinyl: a 'Return Of The Jedi' record, like a kids' audiobook. Last download: some beardy English 70s prog courtesy of Gentle Giant.

One song, royalties for life, never have to work again. The song by anyone, yourself included, which wouldn't embarrass you in that case would be . . .
'You've Lost That Lovin' Feelin' by The Righteous Brothers, because it's reportedly the most played song on radio. Ka-ching!

The poster, album cover or piece of art could you live with on your bedroom forever would be . . .
The cover for Bad Brains' album 'Black Dots' -- a boldly compelling image to match the music.
You are allowed just one tattoo, and it is of . . .
The logo I designed for my other band Athol; I'm never satisfied with a logo until I'm willing to wear it.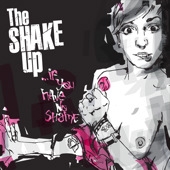 David Bowie sang, "Five years, that's all we've got . . ." You would spend them where, doing . . .?
Rehearsal/studio/venues, writing/recording/performing.

And finally, in the nature of press conferences in Japan, "Can you tell me please why this is your best album ever?"
By default, '…if you have no shame' is our best album because it's the only one we've released so far.
We worked on it with Jim Diamond and John Agnello, two producer/engineers whom we admire and who brought the best out of our songs.
However, our best is still yet to come!