Graham Reid | | 3 min read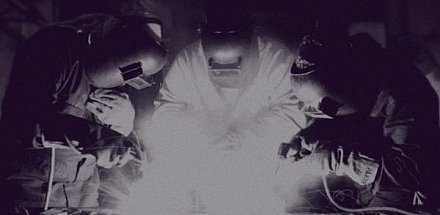 The Auckland-based three-piece instrumental outfit Kerretta have taken a big step up with their atmospheric, intelligently programmed second album Saansilo and -- although their debut album Vilayer was nominated for the Taite Music Prize in 2010 -- they are probably winning more acclaim in the States and Europe than on home territory.
They played the South x Southwest Festival in Austin last year and their new album has come out through Golden Antenna out of Germany.
So it's thanks to bassist Will Water for taking time out to join the list of luminaries and soon-will-be musicians in answering the Famous Elsewhere Questionnaire.
The first piece of music which really affected you was . . .
I'm not sure, some 80's pop song most probably. My Dad taped every Ready to Roll from 1984 -'89 ....so instead of albums I had bunches of VHS tapes, a video player and a TV with one 6x9 speaker as my stereo.
Your first (possibly embarrassing) role models in music were . .
A-ha.... Their album Scoundrel Days was my first cassette... I had $6 to catch a bus back from Waihi while on school holidays... I managed to get a ride back to Auckland on the back of a truck so spent the bus money on the tape and a large milky bar. I still rate it.
Lennon or Jagger, Ramones or Nirvana, Madonna or Gaga, Jacko or Jay-Z?
Jagger, Nirvana, Madonna and Ice Cube
If music was denied you, your other career choice would be . . .
Probably still playing bass....who knows, I may have been better at it.
The three songs (yours, or by others) you would love everyone to hear are . . .
How about four songs... Before Kerretta's first album we made an EP in Port Chalmers called ANTIENT. The time, place and people around that record make it one of my favourites.
Any interesting, valuable or just plain strange musical memorabilia at home?
How about my Bailter Space golf ball.?!...some sort of promo item around the Wammo album. Weird.
The best book on music or musicians you have read is . . .
Ive just finished a Nirvana book 'Heavier than Heaven' an Ok read nothing great but by coincidence I was finishing it up around the Nevermind 20th celebrations made it more relevant...
If you could get on stage with anyone it would be . . . (And you would play?)
Lady Gaga in her meat suit. I'll play the BBQ.
The last CD or vinyl album you bought was . . . (And your most recent downloads include . . .)
Daft Punk's "Homework" for a five year old's birthday. Not sure it was such a good idea, the repeated listening's of "around the world" now haunt me in my sleep....
One song, royalties for life, never have to work again. The song by anyone, yourself included, which wouldn't embarrass you in that case would be . . .
I wouldn't be embarrassed ...take the money.
The poster, album cover or piece of art could you live with on your bedroom forever would be . . .
I have an old Children's Hour poster from 80's it's a handmade, spray painted stencil of some creature with a spear. At first it seemed creepy as hell but after time it has become quite a majestic image...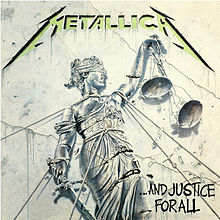 You are allowed just one tattoo, and it is of . . .
Ok, How about the entire cover of Metallica's ....and justice for all.??.. On your back....if only it hadn't been done already.
David Bowie sang, "Five years, that's all we've got . . ." You would spend them where, doing . . .?
People listen to rock stars for advice??
And in the nature of press conferences in Japan, "Can you tell me please why this is your best album?"
Well I wouldn't say it's our not so good album would I?...so...it's the best album ever!