Graham Reid | | 3 min read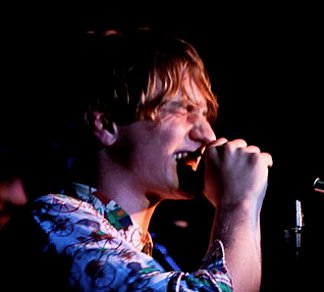 Some people -- Mick Jagger, Jim Morrison, Patti Smith, Liam Gallagher and so on -- seem born to front a band. They have some innate and intuitive understanding of their audience, how central they are to the band's focus, a confidence that seems almost unnatural to more retiring types, and can deliver as if this is the only thing in the world that matters right here and right now.
Ed Knowles of Auckland band the Checks is in that company.
In a recent inteerview he confirmed as much when he acknowledged that his role was entertainment, not art. Of course it can be an art, but he is also an entertainer and is there because he wants to be . . . and probably can't imagine himself anywhere else.
Probably not, he's been doing it since his teens and with their new album Deadly Summer Sway (reviewed here) the Checks have pushed their musical boundaries even wider from the Stones' like r'n'b of their early days.
It's an album of songs that demand to be "presented", and you can count on Ed Knowles and the Checks to do exactly that. Their tour dates are at the bottom here, but before then Knowles answers the Famous Elsewhere Questionnaire.
The first piece of music which really affected you was . . .
Elvis Presley - Hound Dog. A close second would be Putting on the Ritz - Fred Astaire.

Your first (possibly embarrassing) role models in music were . . .
Probably Simba in the Lion King. Jonathan Taylor Thomas at his best.

Lennon or Jagger, Ramones or Nirvana, Madonna or Gaga, Jacko or Jay-Z?
Lennon.

If music was denied you, your other career choice would be . . .
I would be a writer....

The three songs (yours, or by others) you would love everyone to hear are . . .
Blind Willie McTell - Bob Dylan
Sphagnum Esplanade - The Shins
Still Will - 50 Cent

Any interesting, valuable or just plain strange musical memorabilia at home?
Liam and Noel Gallagher's microphones.

The best book on music or musicians you have read is . . .
Rolling with the Stones by Bill Wyman

If you could get on stage with anyone it would be . . . (And you would play?)
M.O.P, I would play drums and sing backing vocals.

The three films you'd insist anybody watch because they might understand you better are . . .
Romeo and Juliet - Baz Luhrmann
Love and Death - Woody Allen
There Will Be Blood - Paul Thomas Anderson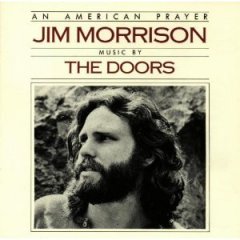 The last CD or vinyl album you bought was . . .(And your most recent downloads include . . .)
Last CD was American Prayer by Jim Morrison and the download was Purple Haze by Groove Armada.

One song, royalties for life, never have to work again. The song by anyone, yourself included, which wouldn't embarrass you in that case would be . . .
Sandstorm by Darude. Hands down.

The poster, album cover or piece of art could you live with on your bedroom forever would be . .
The Rooster - Marc Chagall

You are allowed just one tattoo, and it is of . .
An elephant.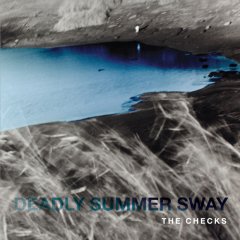 David Bowie sang, "Five years, that's all we've got . . ." You would spend them where, doing . . .?

I would spend them in Vigo Bay fishing for tuna. But not really because tuna are not doing so well at the moment.

And finally, in the nature of press conferences in Japan, "Can you tell me please why this is your best album ever?"
Deadly Summer Sway is our best album ever because it swims but also dries out. It has diversity.
THE CHECKS TOUR DATES
HAMILTON
 Thu Nov 24 @ FLOW
AUCKLAND
 Sat Nov 26 @ Powerstation
GISBORNE
 Thu Dec 01 @ Poverty Bay Club
TAURANGA
 Fri Dec 02 @ Illuminati
ONEWHERO,
Sat Dec 03 @ Onewhero Rugby Club
RAGLAN
 Sat Dec 10 @ YOT Club
SYDNEY
 Thu Dec 15 @ Goodgod Small Club