Graham Reid | | 2 min read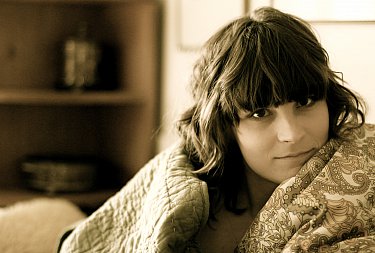 The annual APRA Silver Scroll award acknowledges excellence in songwriting, so at Elsewhere we modified our Famous Elsewhere Questionnaire and tailored it to be specifically about the craft of songwriting for this year's five finalists.
Here is Lydia Cole, nominated for her song Hibernate from her album Me and Moon.
The first song which really affected you was . . .
Probably something Mum used to sing at bed time. The Lonely Little Petunia In An Onion Patch, maybe.
Your first (possibly embarrassing) role models in music were . . .
The first band that made me think to engage with music was Zed. I learned Glorafilia on a nylon stringed guitar and got hooked. After that my major musical influence was Ryan Adams. I can relate to his tendency toward the depressive.
The one songwriter you will always listen to, even if they disappointed you previously, is?
Ryan Adams.
As songwriters: Lennon-McCartney or Jagger-Richards; kd lang or Katy Perry; Madonna or Michael Jackson; Prince or Pink?
I only know music from a couple of those people. Not educated enough to make a call, I'm afraid.
The three songs (yours, or by others) you would love everyone to hear because they are well crafted are . . .
The sentiment of a song is what leaves an impression on me rather than anything intelligent or crafty. So this is a tough question, but I'll go with:
Hunger Song by The Middle East; Lying To Myself by Tom Lark; Starlite Diner by Ryan Adams
Melody first? Words or phrase first? Simultaneous?
Simultaneous if you're lucky. Chords, then melody, then words if you're not.
The best book on music or musicians you have read is . . .
I haven't read one.
If you could co-write with anyone it would be . . .
Ryan Adams or Jon Foreman.
The three songs you'd insist anybody listen to because they might understand your songwriting style better are . . .
Any three of my songs. Right?
The last CD or vinyl album you bought was . . . (And your most recent downloads include . . .)
I have no idea what physical album I bought last. Maybe Bon Iver 'Bon Iver' but that was a long time ago.
My last download was actually Everything To Me by Lips, another Silver Scroll finalist. Great song. Other recent one was Leonard Cohen's latest, but the best thing I've bought/heard in the last year is 'Post War' by M. Ward.
One song, royalties for life, never have to work again. The song by anyone, yourself included, which wouldn't embarrass you would be . . .
I wouldn't mind if I'd written If I Ain't Got You by Alicia Keys...
One line (or couplet) from a song -- yours or someone else's -- which you think is just a stone cold winner is . . .
I really like "I'm still young but my life is old" which is a Tom Lark lyric.
Songwriting: what's the ratio of inspiration/perspiration?
I'm a perfectionist but also quite lazy. I'm trying to put more perspiration and patience into my writing.
Ever had a song come to you fully-formed like it dropped into your lap?
Yes, this is preferable. Love & Loss & Love was a sweet gift like that.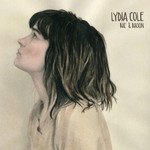 And finally, in the nature of press conferences in Japan, "Can you tell me please why this is your best song ever?"
I think the power in Hibernate is the simplicity and accessibility of the lyrics, hand in hand with a pretty heavy, yet commonly felt, sentiment.
I have found my style of songwriting to be like sketching something life-like; a portrait. The purpose is to reflect the pure reality of something; a feeling, situation, or moment. My spot in this huge world of art, at the moment, is to reflect the purest reality of all the details of what goes on in the heart. I hope people see in that that their details are also beautiful, and can also be art.
For other Apra Silver Scroll nominees' answers go here.