Graham Reid | | 3 min read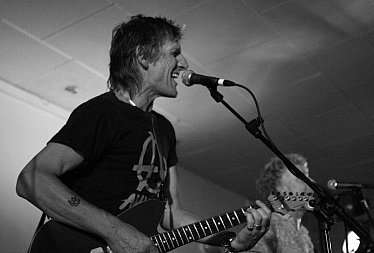 So where do we start with Dave McArtney? Well, with Hello Sailor of course which he co-founded in the Seventies, help take to great heights and some darks depths, wrote wonderful songs for and so on. Then there was his career with Pink Flamingos . . .
But Sailor never really went away and just last year they were inaugurated into New Zealand's music Hall of Fame.
And now there is a new album, Surrey Crescent Moon -- their first in 17 years -- which has McArtney back with his original running mates Graham Brazier and Harry Lyon (and the longtime rhythm section of Ricky Ball and Paul Woolright). And they are touring (see dates below).
It is probably long overdue, but is certainly timely to have Dave cast his eye over the Famous Elsewhere Questionnaire.
The first piece of music which really affected you was . . .
Goodbye Cruel World, James Darren, 1961. I mean all sorts of music's baptismal impacts happened along the way, like listening to Hendrix's Dolly Dagger at age 17 at midnight on the beach inspired aggressive surfing the morning after; and Neil Young's The Old Laughing Lady inspired a lifetime of heavy drinking!
Your first (possibly embarrassing) role models in music were . . .
Helen Shapiro, that raw-voiced 14 year old precursor to Rod Stewart - but she was an East London working class Jewish girl……then of course, The Beatles, soon to be eclipsed totally, by The Rolling Stones.
Lennon or Jagger, Ramones or Nirvana, Madonna or Gaga, Jacko or Jay-Z?
Lennon, Nirvana, Madonna, Jacko
If music was denied you, your other career choice would be . . .
Ski bum
The three songs (yours, or by others) you would love everyone to hear are . . .
Savage Little World (me), Peace in the Valley ( Carleen Anderson), The Bridge (Neil Young)
Any interesting, valuable or just plain strange musical memorabilia at home?
Ron Wood's guitar pick, and oh! Pattie Boyd's Ozzie Clark–designed silk Taffeta red dress bequeathed to my daughter Moana by Pattie's ex-boyfriend. It's so weird, I touch it and go, 'Eric's hand was here, or was it George's!'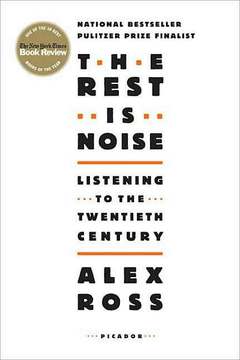 The best book on music or musicians you have read is . . .
The Rest is Noise, Alex Ross
If you could get on stage with anyone it would be . . . (And you would play?)
I'm quite shy and don't like doing that, but I wouldn't be able to resist jumping up with Keith to play 'weaving' rhythm guitar alongside on It's Only Rock n'Roll
The three films you'd insist anybody watch because they might understand you better are . . .
Last Tango in Paris ( Marlon Brando), The Party (Peter Sellers), Bladerunner (Director's cut)
The last CD or vinyl album you bought was . . . (And your most recent downloads include . . .)
Tempest, Bob Dylan …….Rufus Wainwright
One song, royalties for life, never have to work again. The song by anyone, yourself included, which wouldn't embarrass you in that case would be . . .
Say a Little Prayer For You, Aretha Franklin, written by Bacharach/David, unquestionably the classiest pop song writers of all time. No-one will ever surpass the thematic/harmonic/lyrical structure of their entire body of work, in my humble corrogated-iron opinion
The poster, album cover or piece of art could you live with on your bedroom forever would be . . .
Anything Velvety and Andy Warholy.
You are allowed just one tattoo, and it is of . . .
The words "Memento Mori" (old Italian for remember that you're mortal, or don't forget your mortality)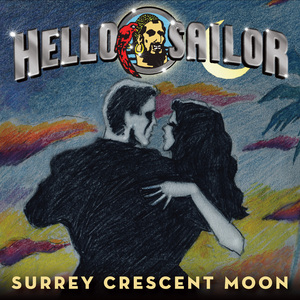 David Bowie sang, "Five years, that's all we've got . . ." You would spend them where, doing . . .?
In The Arlberg mountains in Western Austria, skiing for six months, walking and breathing the magical summer air for the other six months with occasional refuelling of big city fun in London and Paris, in that order, each year.
And finally, in the nature of press conferences in Japan, "Can you tell me please why this is your best album ever?"
Because we thought about it carefully, and waited till the thread and all the stitching was crudely in place.
HELLO SAILOR TOUR DATES
OCTOBER
TUES 16 - PALMERSTON NORTH, THE REGENT ON BROADWAY
WED 17 - WELLINGTON, THE OPERA HOUSE
THURS 18 - NEW PLYMOUTH, THE MAYFAIR
FRI 19 - OWHANGO, OWHANGO HOTEL
SAT 20 - MOUNT MAUNGANUI, BREWERS FIELD
SUN 21 – GISBORNE, FEAST GISBORNE
WED 24 – INVERCARGILL, CIVIC THEATRE
THURS 25 – DUNEDIN, SAMMY'S
FRI 26 – CHRISTCHURCH, THE BEDFORD
SUN 28 – NELSON, SCHOOL OF MUSIC
TUES 30 – NAPIER, MUNICIPAL THEATRE
WED 31 – HAMILTON, FOUNDERS THEATRE
NOVEMBER
THURS 1 – ROTORUA, CIVIC THEATRE
FRI 2 – AUCKLAND, POWERSTATION
SAT 3 – AUCKLAND, POWERSTATION (Gluepot Reunion Show)