Graham Reid | | 3 min read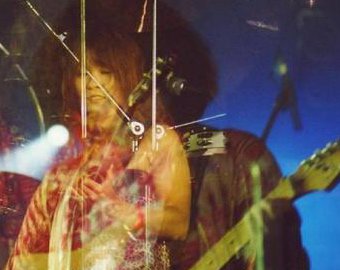 Okay, a rather different series of answers here because obviously Ken's first language isn't English and he had to run most of this through some kind of English-Japanese translation machine.
But here the mainman behind Tokyo's cosmic space-rock outfit Marble Sheep – which he has helmed since the late Eighties – answers (most of) our Famous Elsewhere Questionnaire in advance of the band touring here in January 2013 (dates below).
There is an interview/profile of Ken Matsutani and Marble Sheep already posted here, but these answers add to the picture.
The first piece of music which really affected you was . . .

The cause for me to become absorbed in rock n roll was T.Rex. At the beginning of the Seventies I listened to T.Rex on hit chart radio. Of course, I love the Rolling Stones, Pink Floyd, Led Zeppelin and Jeff Beck. But No.1 was T.Rex for me and still is now!
Your first (possibly embarrassing) role models in music were . . .
I got guitar when I was 14 years old. I played New York Dolls and Kiss songs. For me, T. Rex and Led Zeppelin were too difficult to play. Even now, I cannot play them. I don't have any target band. I know that what Marble Sheep can play and can't. But I am always fighting our limit. If you need our total image....Rock'n'Roll Sun Ra. When we visited in Europe, one music journalist said about our sound it was the New York Dolls plays Pink Floyd. I like that.
If music was denied you, your other career choice would be . . .
If I can't play rock'n'roll probably I would be suicidal or homeless..
The three songs (yours, or by others) you would love everyone to hear are . . .
It's very difficult to find three songs. Velvet Underground, Syd Barrett, T.Rex. They are my all time favorites. Mambo Sun (T.Rex), Satellite of Love (Lou Reed) and Us and Them (Pink Floyd)
They are the three songs tonight. Miles Davis and James Brown, I love their music,too.
If you could get on stage with anyone it would be . . . (And you would play?)
Marc Bolan, Jimi Hendrix, Syd Barrett. All dead.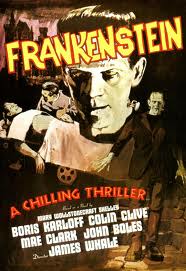 The three films you'd insist anybody watch because they might understand you better are . . .
Frankenstein (1931), Lucifer Rising (1980, by Kenneth Anger) Get Crazy (1982) I love old Frankenstein movie with Boris Karloff
The last CD or vinyl album you bought was . . . (And your most recent downloads include . . .)
Blue Cheer, What Doesn't Kill You, this is the last Blue Cheer album. I was a friend of Dickie Peterson. I organized Blue Cheer's live shows in Japan, 1999. It's very sad, he is gone now.
One song, royalties for life, never have to work again. The song by anyone, yourself included, which wouldn't embarrass you in that case would be . . .
I can not make hit song. But when I must play a song 10,000 times I will not make mistakes!
The poster, album cover or piece of art could you live with on your bedroom forever would be . . .
Marble Sheep has a special designer friend [Hayato Nobuoka]. Basically we ask him for our art work. So yes, in my bedroom have some Marble Sheep photos, which are from overseas friends that they send me.
You are allowed just one tattoo, and it is of . . .
I am getting too old to get a tattoo. Marble Sheep has no tattooed people, although I don't know sure. I didn't see their inside their underwear.
David Bowie sang "Five years, that's all we've got . . ." You would spend them where, doing . . .?
Five years, it's a great song, I love it, but it doesn't fit the Marble Sheep image. When we the get chance we would like to go and play Marble Sheep songs. It's the same as Tokyo and overseas. We are playing Marble Sheep songs since 1987 and we are always searching next for something to happen. So in the future it's e same. We just need a stage to play on.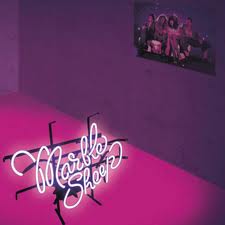 And finally, in the nature of press conferences in Japan, "Can you tell me please why this is your best album ever?
I don't know if it's the all-time best for now but I recommend Marble Sheep/Purple and Green. They are twin albums. Purple is full of Seventies golden rock'n'roll feelings and Green has Seventies psychedelic feelings: jam, avant-garde, improvisation, stoned feeling.
Both albums represent Marble Sheep.
MARBLE SHEEP TOUR DATES (WITH SUPERTURTLE)

Lucha Lounge, Auckland, Saturday Jan 12
Wine Cellar, Auckland. Wednesday January 16
Yot Club, Raglan, Thursday January 17
Mighty Mighty, Wellington, Friday, January 18
Major Tom's Bar, Mt Maunganui, Saturday January 19 (plus Salon Kingsadore)