Graham Reid | | 3 min read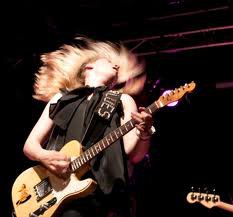 Here's an interesting thing about blues-rock singer-guitarist Joanne Shaw Taylor: she's the first I can recall who, given the Lennon Vs Jagger option in the questionnaire below, has gone with the man about whom Joan Rivers said, "He has child-bearing lips".
But Shaw surprises on all counts: this astonishing guitarist and gutsy singer sounds like she was raised on Texas gin and swam in muddy waters with Stevie Ray Vaughan, or grew up in the backroom of Chicago club with Hendrix's first album -- but she is actually a young blonde English gal from Birmingham.
Elsewhere has acclaimed her many virtues and albums in the past (see here) -- and commends her latest Almost Always Never -- but the best news is . . . she is at last coming to New Zealand on a national tour, as part of the Girls with Guitars national tour (see here for dates, or the poster below). And yeah! Samantha Fish too!!
So time for you to meet this Detroit-based blues woman who still argues with her dad about music, loves Prince, played the Queen's celebrations with Eurythmics . . .
See, full of surprises.
The first piece of music which really affected you was . . .
Not to be cliche but Stevie Ray Vaughan's Live in Austin, Texas DVD.... It was the first few opening bars to Pride And Joy as he's announced. That was my first introduction to Texas blues and it obviously made a lasting impression.
Your first (possibly embarrassing) role models in music were . . .
The first single I ever brought was Prince "The Most Beautiful Girl in the World". That's a pretty cool artist to be into when you're 10 years old but perhaps not the most rock n roll song choice!
Lennon or Jagger, Ramones or Nirvana, Madonna or Gaga, Jacko or Jay-Z?
Jagger, Ramones, Madonna and Jacko
If music was denied you, your other career choice would be . . .
Zoologist, architect, professional tennis player, mechanic, tattoo artist.... Those all take my fancy but I'd have probably ended up in consultancy or accounting
The three songs (yours, or by others) you would love everyone to hear are . . .
Tough one! Well I'll go with my favourite songs "Waterloo Sunset" by the Kinks, "The One That Got Away" Judy Garland . . . and for selfish reasons I'll throw in "Diamonds in the Dirt" by Moi.
Any interesting, valuable or just plain strange musical memorabilia at home?
Nothing strange that I can think of... I have an autographed SRV and Double Trouble concert stub, a Telecaster off Dave Stewart and a necklace BB King gave me when I was 13 . . . so all of those are of high sentimental value. I guess the oddest would be my angel wings I wore with Annie Lennox at the Diamond Jubilee, but my two year old niece has "altered" them slightly with her favourite crayolas!
The best book on music or musicians you have read is . . .
Anything by Donald Passman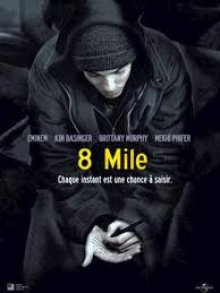 If you could get on stage with anyone it would be . . . (And you would play?)
Prince.
The three films you'd insist anybody watch because they might understand you better are . . .
The Commitments, 8 Mile and Spinal Tap
The last CD or vinyl album you bought was . . . (And your most recent downloads include . . .)
I don't buy CDs any more... If I'm on the road I download and I collect vinyl for at home... Last MP3 download was Dolly Parton "Little Sparrow" and last vinyl was Johnny Cash's Live at San Quentin as I found it in Australia for $5 and realized I didn't have it!.
One song, royalties for life, never have to work again. The song by anyone, yourself included, which wouldn't embarrass you in that case would be . . .
Tough one! .... Probably "Bird on a Wire"
The poster, album cover or piece of art could you live with on your bedroom forever would be . . .
Prince, "Purple Rain"
You are allowed just one tattoo, and it is of . . .
Pin up girl tattoo
David Bowie sang, "Five years, that's all we've got . . ." You would spend them where, doing . . .?
Traveling, eating, drinking, laughing, hugging my mom, arguing about music with with my dad over wine and playing a lot of guitar... Pretty much what I do now!
And finally, in the nature of press conferences in Japan, "Can you tell me please why this is your best album ever?"
Because your only as good as you last album so I intend to make every one better than the last :-)