Graham Reid | | 1 min read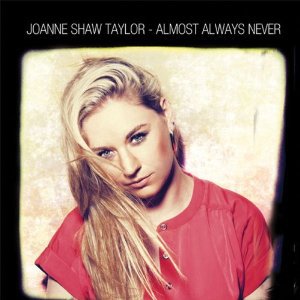 Until you are told otherwise, just on listening to this tough, sassy and earthy blues singer and fiery guitarist you'd assume she was black American, probably forged in the fires of Chicago clubs and constant touring down South.
Almost right.
She's blonde, British-born and now lives in Detroit. As noted about her earlier and excellent Diamonds in the Dirt, the States is her natural home and she can channel as much hurricane-Hendrix and icepick Albert Collins as slinky soul-blues in the manner of recent Joan Armatrading where she plays off the organ of David Garza.
She is in her mid-20s but is a fiercely precocious talent as a performer and writer, has won a number of blues award in the UK and seen her two previous albums go top 10 on the Billboard blues charts, played at the Queen's Jubilee in Annie Lennox's band (she had been spotted by the Eurythmics Dave Stewart when still a teenager) and . . .
And my guess is you can't give away her albums in New Zealand because
a) blues doesn't get radio play
b) blues rarely gets reviewed (outside of Elsewhere pages)
c) blues like this means you need to see her live.
So here's the good news.
She is one of the Girls With Guitars concept (an affiliation of revolving membership with three guitar playing blues-rock women) and is coming to New Zealand to play the Bikes, Blues and Hot Cars event in New Plymouth on March 1, 2013.
She knows the value of restraint (check Piece of the Sky here, it's all tension and constrained emotion until the necessarily explosive solo), can pull back to acoustic moods (with slide guitarist Billy White here) but can also take you on an exciting trip (the six minutes-plus Jealousy).
Joanne Shaw Taylor -- who has some of Joplin's raw roar about her also -- is an enormous talent in an idiom which can still be macho/male and probably suspicious of an attractive young blonde woman from Birmingham. She's smart enough to have a song/album White Sugar.
But she's got it and this album -- like Diamonds in the Dirt -- works that space between uncompromising blues, aching soul, an astute ear for pop-rock economy and comes highly recommended.
Certainly makes you pant for that Girl With Guitars showing in Taranaki.
Like the sound of this? Then check out this.