Graham Reid | | 2 min read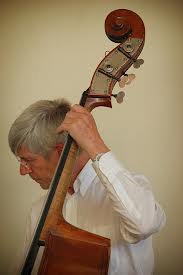 Kevin Haines has been a bass playing fixture on Auckland's jazz scene for many decades . . . but only in recent years has he consistently made his mark in the recording studio.
Two albums with drummer Ron Samsom and guitarist Dixon Nacey (the very good Oxide and even better, more recent Cross Now) have served to remind what a fine bassist he is.
So it was long overdue that Kevin Haines answer our Famous Elsewhere Jazz Questionnaire.
(And see, we did all that without even mentioning he is the father of Nathan and Joel)
The first piece of music, jazz or otherwise, which really affected you was . . ?
Stan Kenton and Orchestra
When did you first realise this jazz thing was for you?
When I was 10
What one piece of music would you play to a 15-year old into rock music to show them, 'This is jazz, and this is how it works'?
Teen Town with Jaco Pastorius and Weather Report.
Time travel allows you go back to experience great jazz. You would go to . . ?
As I saw most of the great players of the 50s and 60s I would still like to see and hear Bill Evans and Scott LaFaro.
Which period of Miles Davis' career do you most relate to, and why: the acoustic Fifties; his orchestrated albums with Gil Evans; the fusion of the late Sixties; street funk of the Seventies or the Tutu album and beyond in the Eighties . . .
Acoustic 50s
Any interesting, valuable or just plain strange musical memorabilia at home?
How much time have you got?
The best book on the jazz life you have read is . . .
I tend to play more than read.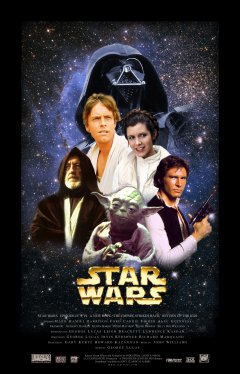 If you could get on stage with anyone it would be . . . (And you would play?)
Samsom, Nacey, our latest album.
The three films you'd insist anybody watch because they might understand you better are . . .
Star Wars, Lord of the Rings
The last CD or vinyl album you bought was . . . (And your most recent downloads include . . .)
Romain Pilon, NY3
One jazz standard you wished you had written . . .
Too many to list. Can't single out just one.
The poster, album cover or piece of art could you live with on your bedroom forever would be . . .
My own photography from travelling in the world.
Three non-jazz albums for a desert island would be . . ?
I think I would starve!!!!!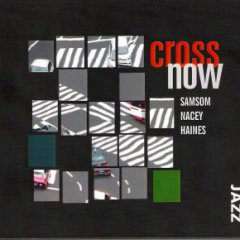 Your dream band of musicians (living or dead) would be . . ?
Actually I'm playing in the band I have had the most fun in right now. In some respects it is a bit of a dream although there are great musicians like Bill Evans I would love to have played with.
And finally, is there a track on your most recent album you would love people to hear. And, if so, why that one?
There is not one track but the nine tracks make up the whole of a really wonderful journey I feel I have taken. Thank you for allowing me the time!