Graham Reid | | 2 min read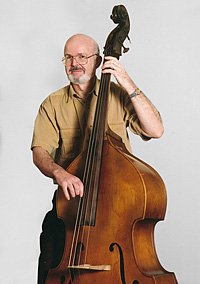 Bassist Paul Dyne has long been the anchorman in the Wellington jazz scene, both as a performer and educator. These days he is Associate Professor at the New Zealand School of Music, but his CV is stacked with big names whom he played alongside: Sonny Stitt and Pepper Adams (when he lived in Montreal in the Seventies), Lee Konitz, Emily Remler, Bobby Shew, Mike Nock, Andrew Hill . . .
He has also built up a substantial catalogue of albums (Shelter of the Ti Tree comes recommended) and the most recent Our Own Sweet Way found him alongside pianist Jonathan Crayford and his longtime associate Roger Sellers on drums. Elsewhere used words like "insightful" and "elegant" in its review.
So let's turn over the floor to Paul as he answers the Famous Elsewhere Jazz Questionnaire . . .
The first piece of music, jazz or otherwise, which really affected you was . . ?

'Heartbreak Hotel' Elvis Presley (early 1956)

When did you first realise this jazz thing was for you?

After seeing "The Benny Goodman Story' Movie (1956)

What one piece of music would you play to a 15-year old into rock music to show them, 'This is jazz, and this is how it works'?
Weather Report 'Birdland'


Time travel allows you go back to experience great jazz. You would go to . . ?

Chicago 1922 to hear Louis Armstrong with King Oliver's Creole Jazz Band at the Royal Gardens

Which period of Miles Davis' career do you most relate to, and why: the acoustic Fifties; his orchestrated albums with Gil Evans; the fusion of the late Sixties; street funk of the Seventies or the Tutu album and beyond in the Eighties . . .

The acoustic band of the mid 60's (Davis, Shorter, Hancock, Carter, Williams)

Any interesting, valuable or just plain strange musical memorabilia at home?
No.

The best book on the jazz life you have read is . . .

Probably the Miles Davis biography

If you could get on stage with anyone it would be . . . (And you would play?)

Keith Jarrett (and I would play)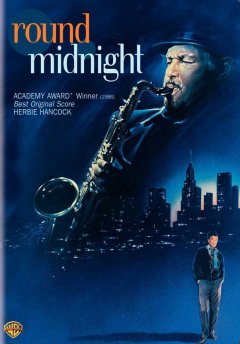 The three films you'd insist anybody watch because they might understand you better are . . .
"The Benny Goodman Story", Round Midnight", Bird movie (Eastwood)

The last CD or vinyl album you bought was . . . (And your most recent downloads include . . .)

King Pleasure Sings

One jazz standard you wished you had written . . .

Stella by Starlight

The poster, album cover or piece of art could you live with on your bedroom forever would be . . .
John Coltrane poster, or album cover eg Stellar Regions

Three non-jazz albums for a desert island would be . . ?

Elton John "Tumbleweed Connection" a Mozart, a Paco Pena flamenco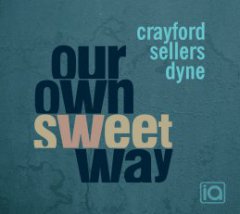 Your dream band of musicians (living or dead) would be . . ?

Mingus, Coltrane, Elvin Jones, Clifford Brown, Phineas Newborn
And finally, is there a track on your most recent album you would love people to hear. And, if so, why that one?
Eronel from Our Own Sweet Way. Jonathan Crayford, piano, Paul Dyne, bass, Roger Sellers, drums.
Hear Jonathan at his most creative and swinging, good solos from all and very groovy jazz piano trio vibe, that we are all pretty pleased with.