Graham Reid | | 1 min read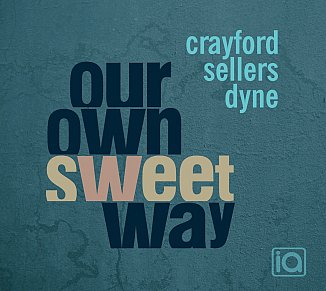 Released through the Independent Artists imprint of Auckland's Rattle label -- albums which don't quite fit the remit of Rattle Jazz but are deserving of wider distribution -- comes this collection of tunes by the likes of Thelonious Monk (Eronel, Bemsha Swing), the late Dave Brubeck (the title track), Wayne Shorter (Fall), Horace Silver (Nica's Dream), Dizzy Gillespie (Woody'n'You) and Duke Ellington (Things Ain't What They Used to Be).
Essayed by longtime playing pals Jonathan Crayford (piano), drummer Roger Sellers and bassist Paul Dyne -- recorded at the School of Music in Wellington, produced by Dyne and mixed by Dave Lisik -- these standards (and almost standards such as Sam River's delightfully joyful Beatrice which closes things) get not just intelligent interpretations but sometimes insightful and elegant approaches . . . as on Crayford's subtle but still swinging deconstruction of the Brubeck, and the stately Shorter where Seller's provides snowdrifts of soft cymbal touches behind Crayford's discreetly angular approach.
In a company of equals it is easy to overlook bassist Dyne's mature, rhythmic and melodic approach but that comes into the mainframe behind the bouncy Conception (by George Shearing) and holding down that crucial middleground and a solo in Bemsha Swing.
In some respects standards can simply be a proving ground for jazz musicians in which they find their own voice, but this album looks at the reverse. These players are among New Zealand's finest and most seasoned jazz musicians who have already established their musical personalities elsewhere and over decades . . . so here they use these pieces as vehicles to not just confirm their individuality and collective voices on a music which, while offering few breath-stopping surprises, never fails to keep the attention for their assured invention.
That all sounds like jazz-speak I am sure. But as Miles Davis once remarked with that pithiness for which he was renown: Listen.