Graham Reid | | 2 min read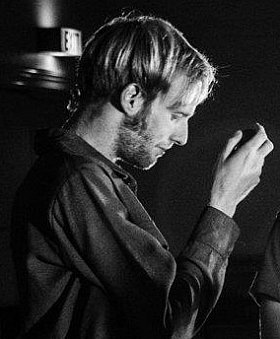 One of the most exciting new bands on Flying Nun, T54 take their name from a famous series of Eastern European battle tanks which began being manufactured at the tail end of World War II.
Why?
Doesn't matter, but they do come at you with real firepower . . . although this trio from Christchurch also know when to pull back, which makes their debut album In Brush Park (reviewed here) such a keeper. Strength through diversity.
Right now they are part way through a quick nationwide album release tour (Friday 6th Dec, Cassette 9, Auckland; Saturday 7th Dec, Mighty Mighty, Wellington) and on the many strengths of In BRush Park we are saying you deserve to catch them live.
Before then however singer-songwriter-guitarist Joe Sampson answers the Famous Elsewhere Questionnaire.
The first piece of music which really affected you was . . .
Smells Like Teen Spirit by Nirvana. I was 10 years old and it changed my life.
Your first (possibly embarrassing) role models in music were . . .
Neil Finn, Kurt Cobain and Billy Corgan and I'm embarrassed by nothing I've loved.
Lennon or Jagger, Ramones or Nirvana, Madonna or Gaga, Jacko or Jay-Z?
Jagger, Nirvana, Madonna, Jacko.
If music was denied you, your other career choice would be . . .
Playing drums.
The three songs (yours, or by others) you would love everyone to hear are . . .
I've given up trying to force my tastes on other people.
Any interesting, valuable or just plain strange musical memorabilia at home?
I've got the first edition of the first White Stripes CD with no barcode, a couple of original Tupelo Records Nirvana 12"s, Lou Reed/John Cale Songs for Drella on VHS, Pavement's Perfect Sound Forever, Cramps' Lord Songs French pressing...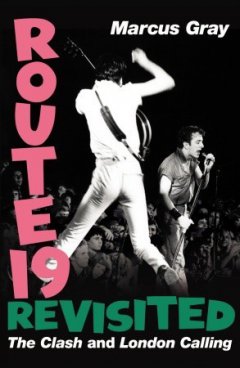 The best book on music or musicians you have read is . . .
Route 19 Revisited: The Making of London Calling. Guinness Rockopedia was ever present in my youth. David Bowie and 70s. Murmur by J. Niimi.
If you could get on stage with anyone it would be . . . (And you would play?)
Jeffrey Lee Pierce and anything from the Gun Club. or Neil Young.
The three films you'd insist anybody watch because they might understand you better are . . .
Rush Hour 1, 2 and 3.
The last CD or vinyl album you bought was . . . (And your most recent downloads include . . .)
X - Wild Gift, T.K.O. Punishment, Wipers - Is This Real and Youth of America.
One song, royalties for life, never have to work again. The song by anyone, yourself included, which wouldn't embarrass you in that case would be . . .
Probably the 12 bar blues, that'd haul a lot of money but would require a lot of research.
The poster, album cover or piece of art could you live with on your bedroom forever would be . . .
The Gun Club's Miami, Smashing Pumpkins' Mellon Collie, David Bowie's Aladdin Sane.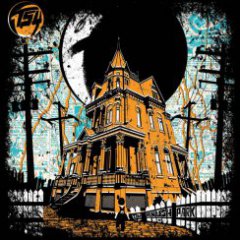 You are allowed just one tattoo, and it is of . . .
Don't get me started on tattoos, you don't want to know what I think of them.
David Bowie sang, "Five years, that's all we've got . . ." You would spend them where, doing . . .?
Living life like I otherwise would, writing and recording music and trying to deal with the fear of knowing my expiry date. Imagine knowing that?
And finally, in the nature of press conferences in Japan, "Can you tell me please why this is your best album ever?"
Because I wrote it when I was 24 - the peak of most rock musician's abilities..