Graham Reid | | 2 min read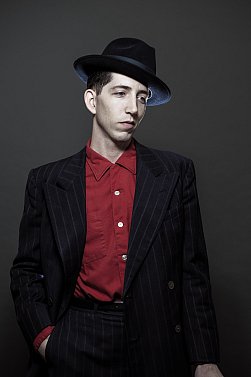 American roots musician Pokey LaFarge sounds considerably older in his music than his 31 years. He reaches back to the days of Woody Guthrie in the Dustbowl Days, early ragtime, Western Swing, oldtime country blues and folk ballads for his inspiration.
And with clicked back hair and the lean demeanor of Hank Williams he also looks the part. But he insists his is not a retro sound, it is just American music that never went away . . . and which has informed wide swathes of jazz, alt.country, blues and post-Dylan folk music for the past few decades.
Jack White could certainly get it and has released a self-titled album for LaFarge (who played mandolin and sang on White's Blunderbuss album of 2012), and LaFarge has consistently picked up Americana awards.
He (and his band) are on their way for Womad and is playing others gigs outside that (see poster below) so time for him to answer our Famous Elsewhere Questionnaire.
The first musician whose music really affected you was . . .
Bob Dylan and Bill Monroe
Your first appearance on stage before an audience was . . . (And you were how old?)
Basement show. 18
If music was denied you, your other career choice would be . . .
Author
The three songs (yours, or by others) you would love everyone to hear because they are so emotionally moving are . . .
Louis Armstrong- St. James Infirmary. Sidney Bechet-Maple Leaf Rag. Bob Dylan-Anything off of 'Time Out of Mind'
The most unusual place you have performed would be . . .?
India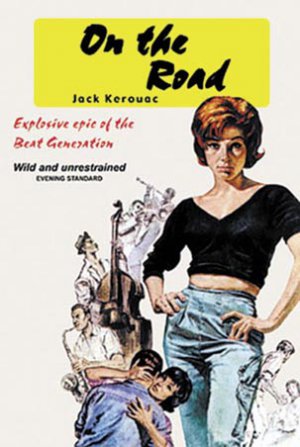 The most important book you have read is . . .? And why?
On the Road- It opened up my mind and the door to my own country. I was forever changed at 14
If you could get on stage with anyone it would be . . . (And you would play?)
Living- Merle Haggard and play 'Everybody Gets the Blues'.
Dead- Jimmie Rodgers and play 'My Rough and Rowdy Ways'
The three films you'd like anybody watch because they might understand you better are . . .
1. The Sandlot
2. Band of Brothers
3. Sweet and Lowdown
The last CD, vinyl album or download you bought was . . .
Hooten Hollers and S.E. Rogie
When you travel, what is it you most miss about your home country?
Certain foods, certain microbreweries, weather, music, brick buildings and certain people
The artist you most admire would be . . .
Lefty Frizzell or Jimmie Rodgers
Your favourite meal to share with friends would be . . .? (Care to share a simple recipe?)
BBQ
Do you practice every day, and if so for how long?
Yes. Depends on time
David Bowie sang, "Five years, that's all we've got . . ." If that were true, you would spend them where, doing . . .?
Exactly what I'm doing now
For more on Womad Taranaki artists including reviews, interviews and recipes, see here.