Graham Reid | | 1 min read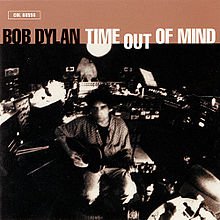 After his erratic recordings of the Eighties -- redeemed only perhaps by Oh Mercy ('89) produced by Daniel Lanois -- Bob Dylan entered a new decade looking like a long-spent force. The impressive three CD set The Bootleg Series Vol 1-3 in '91 only served to re-enforce what a spendthrift of genius he had been.
With Good As I Been to You ('92) and World Gone Wrong ('94) -- solo covers of traditional folk and blues respectively -- he went right back to the music which had set him his singular path and although many at the time took these albums to confirm he was in a dry spell as a writer, time proved them important stepping stones into what followed.
And what came after was one of the most remarkable creative and career revivals in contemporary music.
Time Out of Mind in '97 not only picked up three Grammys and had critics tripping over themselves to find superlatives, but kicked off a great trilogy of albums which included Love and Theft (2001), and Modern Times ('06).
And then we might now add Together Through Life ('09) as part of this revival.
Time Out of Mind includes the remarkable Love Sick, Standing in the Doorway, Not Dark Yet, Cold Irons Bound and the 16 minute Highlands, all of which sound timeless.

A contemporary classic as much as an essential Dylan album, and at an absurdly low price as a double package with Love and Theft ($10!!) from JB Hi-Fi stores (here), that makes it without reservation this week's Bargain Buy.
Just as His Bobness releases his 35th studio album in 50 years, Tempest.
Jeez, this road really does go on forever . . .