Graham Reid | | 4 min read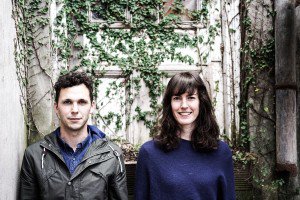 The Japanese writing on the cover of the debut album album by Auckland's Paper Cranes (and the band name, of course) alert you to the fact that there is something a little different about them.
Singer Naomi was born and brought up in Japan and in performance they deftly (and discreetly deploy Japanese flute).
That debut album The Road Home caught Elsewhere's heart recently (see here) for its sheer crafted loveliness and its drawing from so many intellgent threads of folk and folk-pop.
Fraser and Naomi Browne are the hub of the band (the album was produced by Nic Manders) and the success of an early single Little Darling -- which opens The Road Home -- spurred them to go all out on an album.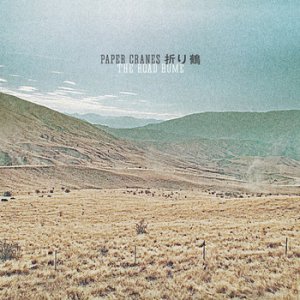 It wasn't easy though as Fraser suffered a cancer scare, but by writing the Waitakere ranges outside of Auckland, they brought a peaceful sense of optimism to many of the songs.
They embark on a tour shortly (see poster below) so it was time to offer the pair a shot at our Famous Elsewhere Songwriter Questionnaire . . .
The first song which really affected you was . . .
Fraser: There are so many from when I was younger, but the first one that made me want to be a musician was Radiohead's "Paranoid Android". I couldn't understand how you could make the two parts of the song work like they did.
Naomi: The earliest childhood memory would be "I Will Always Love You" by Whitney Houston. The song carries her emotions so well.
Your first (possibly embarrassing) role models in music were . . .
Naomi: Whoopi Goldberg from "Sister Act". She was a role model of how to enjoy and have fun with music.
Fraser: Definitely a little embarrassing now… Boyz II Men. I wanted to be able to harmonise like them.
The one songwriter you will always listen to, even if they disappointed you previously, is?
Naomi: Brooke Fraser, as she is a great songwriter, unique, and has a beautiful voice but also because her music brings back special memories of different events in my life.
Fraser: Tough to single out just one… I'll also choose a New Zealander – SJD. An incredible songwriter who can write well in so many different styles.
As songwriters: Lennon-McCartney or Jagger-Richards; kd lang or Katy Perry; Madonna or Michael Jackson; Johnny Cash or Kris Kristofferson?
Both: Lennon-McCartney; KD Lang; Michael Jackson, Johnny Cash
Fraser: for me, though, it's a close call between Madonna and Michael Jackson.
The three songs (yours, or by others) you would love everyone to hear because they are well crafted are . . .
Both: The very beautiful "White Winter Hymnal" by Fleet Foxes, "Two Weeks" by Grizzly Bear, and "Chicago" by Sufjan Stevens.
Melody first? Words or phrase first? Simultaneous?
Fraser: There's no 'usually' for me but I tend to start with a lyric – maybe just one line – and then go from there. More often simultaneous.
Naomi: Melody first, but sometimes simultaneous.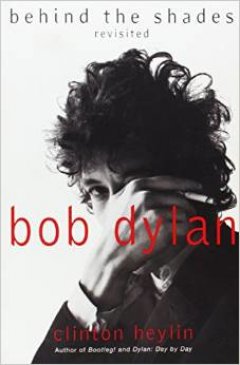 The best book on music or musicians you have read is . . .
Both: "Bob Dylan: Behind the Shades". We tried to read it at the same time.
If you could co-write with anyone it would be . . .
Naomi: Fraser Browne.
Fraser: Haha. Thanks. I've definitely found it easiest to co-write with Naomi. If I could go back in time I'd hang out with Cat Stevens in 1970 while he was writing "Tea for the Tillerman". Or Nick Drake during "Pink Moon".
The last CD or vinyl album you bought was . . . (And your most recent downloads include . . .)
Both: We buy together - Tiny Ruins "Brightly Painted One" (vinyl album), Father John Misty's "I love you honeybear" (CD), Hozier (download).
One song, royalties for life, never have to work again. The song by anyone, yourself included, which wouldn't embarrass you would be . . .
Both: Anything by Bob Dylan – how about "Blowin' in the Wind"?
One line (or couplet) from a song -- yours or someone else's -- which you think is just a stone cold winner is . . .
Naomi: "A stomach full of empty and a pocket full of dreams" from "To Beat the Devil", Kris Kristofferson.
Fraser: "And the sign said The words of the prophets are written on the subway walls
and tenement halls, and whispered in the sounds of silence". Simon & Garfunkel - gives me goosebumps.
Songwriting: what's the ratio of inspiration/perspiration?
Naomi: Initially mostly inspiration, and the last fine tuning part more perspiration.
Fraser: Good answer – 80 / 20.
Ever had a song come to you fully-formed like it dropped into your lap?
Naomi: Yes. "Love, Spread your Wings", which we recorded a year ago alongside "Solid Ground" and which was written just after the Christchurch earthquake. We were thinking about the Christchurch earthquake and out came this song.
Fraser: "Little Darling" was also a twenty minute write. Took longer to arrange though!
And finally, finish this couplet in any way you like: "Standing at the airport with an empty suitcase at my feet . . ." (You are NOT allowed to rhyme that with "meet" however)
…Soon to be filled with dreams from life's busy streets.